Female Domestic Violence Killings In Colorado — 1990-1995
This site is copyrighted, supported, and maintained by the Equal Justice Foundation.
---
| EJF Home | Join the EJF | Comments? | Get EJF newsletter | Newsletters |
| DV Home | Abstract | Contents | Authors and Site Map | Tables | Index | Bibliography |
| Chapter 13 — Women Who Have Killed Their Partners In Colorado |
| Next — Female Domestic Violence Killings In Colorado — 1996-2000 |
| Back — Early Tales Of Lethal Domestic Violence By Females In Colorado |
---
Stories used here are reproduced under the Fair Use exception of 17 USC § 107 for noncommercial, nonprofit, and educational use.
If you have, or know of a story about abused or murdered men in Colorado that should be posted here please send it, or a link to comments@ejfi.org.
Index
Colorado Springs mother of three murdered in cold blood by husband's girlfriend
Commutation of Mrs. Reali's sentence draws controversy
Jennifer Reali among the most notorious killers in El Paso County
Ritter wrong on Reali by Vincent Carroll
Reali denied parole although she has cancer
RTD bus driver kills her husband with boyfriend's pistol, claims she suffered from "battered woman syndrome"
Longmont woman batters current husband then admits she killed former one
Woman pleads insanity in spouse's slaying in Colorado Springs
New Years day stabbing of paraplegic husband
Colorado Springs man killed by girlfriend during argument
Colorado Springs man shot to death by his wife during domestic disturbance
Woman cannibal? Or just another act of domestic violence?
Court frees woman who cooked her boyfriend
"Black widow" kills husband, boyfriend, tries to have another husband killed
Woman shoots husband on hunting trip, she is arrested four years later
Ex-wife describes new wife's behavior as that of a black widow spider
---
Year 1990
Colorado Springs mother of three murdered in cold blood by husband's girlfriend
The Colorado Springs Police Department annual report for 1990 notes that on September 12 th Dianne Elaine Hood, age 32, was shot to death by her husband's girlfriend, Mrs. Jennifer Reali, age 28. And for over a decade that was all the Equal Justice Foundation knew about this heinous execution-style murder of a mother of three when we started compiling such cases in 1999.

But on January 7, 2011, Gov. Bill Ritter commuted Ms. Reali's life sentence and made her eligible for parole and that brought the facts of this gruesome murder to light again.
Commutation of Mrs. Reali's sentence draws controversy
The commutation of her life sentence granted to Mrs. Reali, whose case was called the "Fatal Attraction" killing, immediately drew controversy as noted in the January 8, 2011, edition of the Denver Post and in a front-page story in the Colorado Springs Gazette.
Jennifer Reali, now 48, will have a shot at parole this year after Gov. Bill Ritter commuted her life sentence. Reali, who otherwise would not have been eligible for parole until 2030, can apply for early release in June 2011 after serving 18 years of a life sentence for murdering Dianne Hood.
Jennifer Reali among the most notorious killers in El Paso County
On the evening of September 12, 1990, Mrs. Jennifer Reali, dressed in camouflage fatigues and wearing a ski mask that hid her face, snuck up on Dianne Hood as the 32-year-old mother of three left a lupus support meeting at the Otis Park Community Center on North Iowa Street and shot her with a .45-caliber Colt revolver. Then, as Dianne Hood lay on the ground pleading for her life, the then-28-year-old Mrs. Reali shot her in the chest, killing her.
In an apparent attempt to make it look like a robbery, Mrs. Reali grabbed for Hood's purse. The terrified Hood screamed, "Please don't," and threw the handbag at her attacker.
Police almost immediately discounted the ruse that Dianne Hood had been killed by a panicked mugger in a botched robbery. Mrs. Reali was arrested two days after the murder and confessed to the killing.
Investigators found that Mrs. Reali, an Army officer's wife, was involved in a torrid affair with Dianne Hood's husband, Brian. When arrested Jennifer Reali and Brian Hood quickly turned on each other.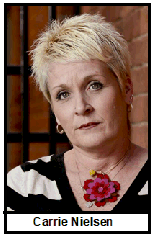 Mrs. Reali claimed she had been brainwashed by Brian Hood, who had supposedly convinced her, using biblical interpretations, that God wanted his wife dead. Hood denied orchestrating the murder, portraying himself as the victim of a fatal attraction.
Jennifer Reali was sentenced to life in prison after being convicted of first-degree murder at her trial in 1992, despite the defense portrayal of her as a helpless pawn of her co-conspirator and lover.
At his trial Brian Hood was convicted of second-degree murder in 1991 for conspiring to kill his wife and was sentenced to 37 years in prison. He briefly escaped from the medium-security Fremont Correctional Facility in 1997 with another inmate, but was recaptured in less than 18 hours.
According to the Department of Corrections, Hood, now 52, is eligible for parole on June 25, 2011, — the same day as Jennifer Reali after Gov. Ritter commuted her sentence.
Evan Dreyer, a spokesman for Gov. Ritter, said the commutation brings Mrs. Reali's punishment more closely in line with that of her co-conspirator.
"It was a heinous crime. They shared responsibility and this commutation brings balance to the conviction and the sentencing," Dreyer said.
Attorney General John Suthers, who was the district attorney in El Paso County when Ms. Reali was tried, said he has no problem with her commutation because Brian Hood is scheduled for mandatory release this year. [Of all the specious reasons to commute a murderess' sentence this has to rank near the top. In essence AG Suthers is saying if we turn her lover loose we need to turn her loose as well.]
"This woman," AG Suthers said, "is not going to pose a threat to anybody." [Well at least not until she and Brian Hood get together again.]
Suthers said Ritter consulted him for his opinion before making a decision.
Dianne Hood's brother, Texas attorney David Moore, called Ritter a "gutless coward," for commuting Reali's sentence without contacting her relatives or asking their opinion.
"I think it is ludicrous when someone is murdered in cold blood that the governor takes it upon himself to commute the sentence of a cold-blooded murderer," Moore said in a telephone interview. "How would the governor feel if one of his family members was shot dead and the killer's sentence was commuted?"
Ritter wrong on Reali by Vincent Carroll
© 2011 by Vincent Carroll, Denver Post
She should stay in prison for heinous murder
January 12, 2011 —This is how a witness to Jennifer Reali's crime recalled its climax outside a community center in Colorado Springs: "I saw her eyes," Karen Johnson said, "and they were dark eyes and full of hate. She walked over to where Dianne [Hood] was lying. Dianne was begging for her life, and she took very careful aim and shot her again."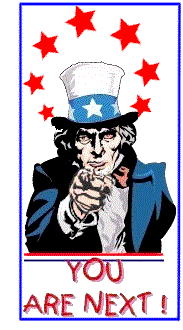 Reali conducted a cold-blooded execution of a woman with three small children. The killer wore a ski mask and camouflage fatigues and grabbed at Hood's purse to mislead investigators searching for a motive. Cruel and calculating, Reali got the life sentence she deserved at her trial in 1992, despite the defense portrayal of her as a helpless pawn of her co-conspirator and lover, Brian Hood, the murdered victim's husband.
Now Brian Hood is being invoked again on Reali's behalf — although this time by our recent governor. In one of his final acts, Bill Ritter commuted Reali's sentence so she will be eligible for parole on June 25 this year, the same day that Hood is.
Ritter meant to be fair and merciful, but his action was a profound mistake.
"It was a heinous crime," the former governor's spokesman said. "They shared responsibility, and this commutation brings balance to the conviction and the sentencing."
Balance to the conviction? No. She was convicted of first-degree murder and Hood was not. A jury actually acquitted Hood of first-degree murder, finding him guilty instead of solicitation and conspiracy to commit the killing.
Attorney General John Suthers, who offered his cautious blessing to Ritter's decision, also discussed it in terms of Hood's punishment. "Brian Hood was the consummate evil force [in the conspiracy]," he told me, whereas Reali "thought Brian Hood was her knight in shining armor."
Suthers is apparently right about Hood — although several witnesses at his trial, including the victim's own brother, told a different story — but that would only mean Hood got a break, not that Reali's punishment was too harsh. Suthers himself made a similar argument back in 1992, when he was El Paso district attorney.
"Our only disappointment and sense of less than full justice in this case is that Brian Hood did not receive a life sentence," Suthers said at the time. "We felt that he deserved at least life in prison and that it would be appropriate for the jury to consider the death penalty."
A woman now in her 50s, Reali is presumably a threat to no one these days. Still, the same could be said of many prisoners who killed for special reasons that will never reoccur. Either cold-blooded murder deserves a life sentence or it does not. And it does; not only do we owe no less to murder victims and their families, but the legal system's moral credibility also is at stake if we fail them.
Since the taking of a life is permanent, the punishment should recognize that permanence somehow. One possibility is the death penalty, but those of us who oppose capital punishment like to point out that it will never be applied to most murderers in this day and age.
Hence the importance of a life sentence that means just that and nothing less.
Dianne Hood was only 32 when she was executed for being an inconvenience to her husband's and Reali's lust. The possibility that the trigger woman might still enjoy decades of freedom is nothing less than obscene.
"Had you not been involved with [Brian Hood]," the judge at Reali's trial told her, "I doubt you would have committed anything worse than a traffic violation." [Chivalry reigns even when murder most foul occurs.]
The observation may be tragically true, but so what? Every life has a turning point, and most of them occur by chance. Many of us may never face the temptation of a monstrous evil, but many others do — and somehow overcome it.
When Reali encountered her monstrous temptation, she embraced it, and for that choice she should remain right where is today, until the end.
E-mail Vincent Carroll at vcarroll@denverpost.com.
Reali denied parole although she has cancer
Jennifer Reali was transferred to a Lakewood halfway house in August 2014. She became eligible for parole and was granted a hearing on October 15, 2014. She has been diagnosed with pancreatic cancer but despite her tearful pleas she was once again denied parole.
---
RTD bus driver kills her husband with boyfriend's pistol, claims she suffered from "battered woman syndrome"
According to trial testimony, on November 9, 1990, Peggy Sue Saiz used a pistol obtained from her boyfriend to shoot her husband, George, four times, killing him. Then, in order to simulate a burglary, Peggy Sue collected items from their home and took them to her mother's house and boyfriend's residence.
Witnesses said that after Peggy Sue shot her husband she went to a bar with her sister. There she met and danced with another man and later the trio went for a late-night snack. After which her sister called 911 from the Saiz home while Peggy Sue faked hysteria in the background.
When police arrived Peggy Sue first told police a burglar had killed her husband. When that story didn't stand up, she admitted shooting her husband but then claimed she was a battered wife and had killed him in self defense.
But, in addition to her infidelity, Peggy Sue had taken out large insurance policies on her husband before killing him.
Dr. Kathy Morall, a forensic psychiatrist, testified during Peggy Sue's trial that the defendant was not suffering from battered woman's syndrome or post traumatic stress disorder at the time she shot her husband.
During the trial Peggy Sue's attorney, Walter Gerash, attempted to call as witnesses two public defenders to challenge Dr. Morall's credibility, but the trial court denied that request. As an aside, it is usually only possible to call attorneys as witnesses under special circumstances, and apparently the defense attorney's request did not meet those conditions under Colorado law.
Peggy Sue Saiz was then sentenced to life in prison for the cold-blooded, premeditated murder of her husband.
Mrs. Saiz's case was appealed all the way to the Colorado Supreme Court and was denied. Then her case was appealed to Federal court. According to the July 23, 2001, edition of the Denver Post (p. 2B) U.S. District Judge Wiley Daniel granted Mrs. Saiz a new trial based on the trial court's refusal to allow the public defenders to be called as witnesses as to the "character and reputation for truthfulness of government witness Dr. Kathy Morrall."
Mrs. Saiz's second trial was scheduled for January 7, 2002, in Adams County District Court. But according to the Wednesday, July 24, 2002, edition of the Denver Post (p. 3B) the Colorado Court of Appeals upheld her previous conviction, ruling that although the trial court should have allowed the testimony, the error was harmless, and overturned the Federal court ruling requiring a new trial.
---
Year 1991
Longmont woman batters current husband then admits she killed former one
Police took Lenna Eng, age 32, of Longmont, Colorado, into custody on Friday, June 16, 2000, after she threatened to kill herself and her husband
She was arrested at Longmont United Hospital where her current husband brought her after she ingested an unknown quantity of prescription drugs. She had refused to go to the hospital and battered her husband in their car until police arrived and arrested her.
Apparently she then told police that she intended to kill her present husband the way she had killed her last husband, Daniel Ortega. Reportedly, Ortega was killed in 1991 in Grand Junction by having his head beaten in with a sledge hammer and then run over by a semi truck.
No information is available on possible accomplices in Ortega's killing.
---
Woman pleads insanity in spouse's slaying in Colorado Springs
Sergeant James Hendricks was stationed at Peterson Air Force Base in Colorado Springs at the time of his death on August 19, 1991, at age 34. His bullet-riddled body was found on a remote section of Colorado Highway 83.
During the investigation passages were found in the journal of his wife, Gwen Hendricks, indicating she had "premonitions" about her husband's death. And before he was killed she had bought a black funeral dress and paid for his cremation. She had also written about voices she heard and that God directed her to kill her husband and establish a foundation to help child-victims of Mafia-produced pornography.
At her original trial her defense attorneys tried to enter a plea of not guilty by reason of insanity but District Judge Thomas Curry, 18 th Judicial District, refused to accept that plea and she was found guilty and sentenced to life imprisonment for killing her husband.
However, in September, 2000, the Colorado Supreme Court overturned her conviction saying that the refusal of the court to accept an insanity plea was a mistake. They ruled judges must ensure that defendant's who might be mentally ill are not convicted of crimes they lacked the mental capacity to commit.
Mrs. Hendricks, now 45, was ordered to undergo psychiatric evaluation at the Colorado Mental Health Institute in Pueblo in November, 2000, by Judge Curry. According to the February 27, 2001, Denver Post (p. 2B) she has been found to have been insane at the time of the killing. Prosecutors now have 30 days to decide whether to ask for a new trial. That would likely require the prosecution to find a doctor who would testify she was sane at the time of the killing.
However, even if she isn't retried she will be held indefinitely at the Colorado Mental Health Institute in Pueblo until she is deemed to be no longer a danger to herself or anyone else. We do hope that some excuse isn't found to free this woman on some irrational basis such as "battered woman syndrome," a hometown favorite in these parts.
We have also heard from Sergeant Hendricks' daughter about her stepmother, Gwen. She does not feel Gwen Hendricks was "insane" at the time of the murder.
His daughter points out that her stepmother bought almost a million dollars of life insurance on her father during the months before the murder. Gwen Hendricks also bought her stepson and stepdaughter "nice" outfits a few weeks before that the children "conveniently" wore to his funeral, as another example. Cold, calculating, and scheming might be words that better describe Gwen Hendricks than "insane."
Gwen Hendricks told the children that it wasn't their father that had been killed, it was a "government conspiracy." She also apologized to the children for the murder, claiming she was on drugs at the time. Always there has been something or someone else to blame.
Her stepdaughter thinks Gwen Hendricks is simply a master manipulator and the insanity lies in the fact that her father's murderer may soon be released.
---
Year 1992
New Years day stabbing of paraplegic husband
On New Years day of 1992, Michelle Atencio stabbed her paraplegic husband, Ray Mascarenas, to death. Mascarena's sister testified that Atencio first stabbed her husband with a butter knife. When that didn't kill him she went into the kitchen for a steak knife, and returned saying: "This one will work!" and finished the slaughter. Atencio also threatened to kill her sister-in-law if she didn't leave.
According to a January 10, 1999, story in the Denver Post, Atencio is seeking clemency claiming that she was attempting to defend herself against Mascarenas who, she contends, was trying to choke her. She also claims her paraplegic husband was a "vicious man."
---
Colorado Springs man killed by girlfriend during argument
The Colorado Springs Police Department annual report for 1992 notes that on October 22 nd 22-year-old Donald Len Corbett was shotgunned to death by his girlfriend during an argument.
---
Year 1993
Colorado Springs man shot to death by his wife during domestic disturbance
The Colorado Springs Police Department annual report for 1993 notes that on February 1 st Sean Alan Soares, age 24, was killed with a handgun by his wife during an argument.
---
Woman cannibal? Or just another act of domestic violence?
Excerpts from an AP article in the Rocky Mountain News, October 12, 1994 and The Denver Post, October 24, 2003 (p. 2D)
Peter Michael Green, 51, was reported missing late in 1993. A tip led Alamosa sheriff's deputies to Carolyn Gloria Blanton, 41, who also goes by the name Jane Lynn Woodry, an Alamosa resident, in January 1994.
Deputies found pieces of Peter Green's body in her apartment after someone reported bones in the trash bin outside the complex. Green's head was found in a remote area.
Deputies also found cookware containing parts of Green's body, as well as some of his pickled body parts, in Carolyn Blanton's apartment.
Green's torso was found in a closet at his home. The legs were found in a nearby trash bin. "The flesh and the meat were off the legs," Sheriff's Captain Les Sharff testified. "They had been totally cut away from the bones themselves, from the ankle up."
Ms. Blanton had become a suspect because of her "boyfriend-girlfriend" relationship with Mr. Green. Judge Jean Paul Jones admitted 40 pieces of evidence ranging from a .25-caliber pistol and ammunition to a cooking pot, bowl and spoon that contained bite-size chunks of human flesh at trial. In the event she was found not guilty by reason of insanity and committed to the state mental hospital for the criminally insane in 1994.
Less than a decade later, mental health officials want to release Carolyn Blanton from the state mental hospital according to a story in the October 24, 2003 Denver Post (p. 2D).
In an August 29, 2003, letter, officials at the Colorado Mental Health Institute in Pueblo, where Ms. Blanton is being treated for various mental illnesses, informed the district court of their intention to conditionally release her to live in the Pueblo community.
Alamosa County Chief Deputy District Attorney Michael Gonzales said he is objecting to Blanton's release. Gonzales said the letter regarding Blanton states that if she is released from the hospital the woman will have four hours of mental health assistance a week. It did not say whether she would be living in a halfway house or on her own.
Court frees woman who cooked her boyfriend
© 2005 by Charlie Brennan, Rocky Mountain News
Ruled insane in 1993 case, she says, "I am not a danger.'"
April 9, 2005, Alamosa — When the two-hour hearing came to a close, Jane Lynn Woodry's friends gave her hugs and congratulations, and it was only then that the nondescript woman with a pleasant smile finally spoke about herself — briefly. "I want people to know that the community is safe," Woodry said to a reporter. "I am not a danger to the community."
Sporting a conservative floral-print dress, sensible shoes and glasses fit for a librarian, the 51-year-old Woodry — known as Carolyn Gloria Blanton until she changed her name in 1999 — certainly appeared anything but threatening. [We wonder how a man who had cooked and eaten his girlfriend just 12 years ago would be described?]
On Friday, Alamosa District Judge Pattie Swift agreed Woodry is finally ready for a closely-supervised return to society.
It's quite a step forward for a woman who was found not guilty by reason of insanity for the 1993 first-degree murder in Alamosa of her boyfriend, Peter Michael Greene.
Greene, 51, was shot four times by Ms. Woodry [also known as Carolyn Gloria Blanton] with a .25-caliber revolver. She then dismembered his body, wrapped his torso in a blanket and stored that in a closet in his home.
She took his legs back to her apartment, where she cut hunks of flesh from his legs. Investigators found bite-sized chunks of human flesh prepared in a stew on the stove at Woodry's home.
Woodry did not speak during Friday's hearing, but the psychotherapist and the psychiatrist who supervise her treatment at the Colorado Mental Health Institute at Pueblo, where she has been held since 1994, gave favorable reviews of Woodry's progress.
"She has had very few problems at the hospital," said psychotherapist Pamela Morgan. "Her emotional condition is very stable. It behooves her to be back out in the community. I do not have any concerns about public safety."
Prosecutor Mike Gonzales opposed Woodry's release — a position he admitted was somewhat weakened by the report he' d received this week from a licensed psychologist he' d hired to perform an independent evaluation. The prosecution's own specialist, Dr. William Hansen, came to the same conclusion as hospital personnel — that Woodry is ready for a greater degree of freedom. Greene's family did not attend the hearing.
Gonzales nevertheless urged that Ms. Woodry should at least be ordered to wear an electronic monitoring bracelet.
That plea was rejected, based on the opinion of Hansen and her own psychiatrist at the hospital, Dr. Elissa Ball, who both believed a monitoring bracelet could be counterproductive to her continued progress.
The judge, citing unanimity of opinion from every specialist who has examined Woodry, said, "I think it would be unreasonable for me to say I was going to deny this request." [Would a male cannibal be given the same consideration?]
But, Swift added, "There is a great deal of concern in the community about this situation — and rightly so."
Ms. Woodry has already been enjoying significant day privileges away from the hospital, attending art classes at Pueblo Community College for several years.
Another judge had given her permission in 1999 for short supervised excursions from the state hospital campus, and two years later, her request for unsupervised daytime excursions was also approved.
Giving Ms. Woodry permission to now live away from the hospital, Swift noted, "is not a dramatic change."
Ms. Woodry's release will be closely supervised under a 12-point plan that will include continuing her twice-monthly injections of a drug to control symptoms of her schizophrenia, and three meetings a week with her case manager.
Conditions for her release also include holding a job, attending Alcoholics Anonymous meetings, and writing daily diary cards and a journal for review by a social worker.
Romantic relationships, should any develop, will also be subjected to close monitoring. [The EJF does not recommend dating this woman no matter how desperate you are!]
Treatment plan
Here are the key components of the treatment program for Jane Lynn Woodry, once she is released from the Colorado Mental Health Institute:
• She must continue twice-monthly injections of Risperdal Consta for control of schizophrenia symptoms.
• She will have thrice-weekly contact with her case manager; some will be surprise visits by the case manager at her work, home or other locations.
• Once a week, she will participate in group therapy sessions led by her treating psychiatrist.
• She will submit to random urinalysis and breathalyzer tests.
• She needs her case manager's permission to leave Pueblo County and court permission to leave the state.
• She must get court approval for any changes to conditions of her medication or community placement.
---
Year 1995
"Black widow" kills husband, boyfriend, tries to have another husband killed
On May 14, 1999, Cynthia Darlene Phillips of Haswell, and mother of four, was sentenced to 24 years in prison by 15 th Judicial District, Kiowa County, District Judge Norman Arends for criminal solicitation to commit first-degree murder. Under Colorado law, 24 years is the maximum sentence for that crime.
According to the May 15, 1999, Denver Post, Mrs. Phillips plotted in June, 1995, to have her husband, Ron Phillips killed by her boyfriend, who worked in a bar as a bouncer. The murder was supposed to look like an accident so that she could collect double-indemnity, or $200,000, on her husband's life insurance. Instead, the bouncer, Billy Michael Slaughter, took the $10,000 she paid him and left town.
Mrs. Phillips has been dubbed the 'Black Widow Killer' as the decomposed body of her first husband, Les Konrade, was found with a cracked skull in a Kansas streambed near Konrade's hometown of Kinsley in September, 1996. As of October, 1999, she is also awaiting trial in Texas for the shooting death in Corsicana of her live-in boyfriend, Tony Matthews, in the summer of 1998. Apparently she met Matthews while he was working as a bartender in the Opal bar where Slaughter worked before he disappeared.
There are also allegations that she has burned down houses to collect the insurance money.
Despite her previous conviction and pending trial, she has remarried while in jail. Her current husband is working to prove her innocence according to a story in the Denver Post dated October 3, 1999. It is our recommendation that he not take out any insurance with her as beneficiary.
---
Woman shoots husband on hunting trip, she is arrested four years later
© 2005 Geotimes
Reproduced under the Fair Use exception of 17 USC § 107 for noncommercial, nonprofit, and educational use.
Murder and the pond
The murder of John Bruce Dodson produced one of the most interesting cases in the entire history of forensic geology. Here, the geologic evidence is unequivocal in that it tied the suspect directly to the crime and eliminated the suspect's alibi. Most importantly, the investigator of the crime recognized the potential importance of the geologic evidence and arranged for the examination of that evidence. The testimony of the forensic geologist was critical to the prosecution of the case. The apparent motive was greed as John Dodson had a $500,000 insurance policy his wife received.
The case began on Oct. 15, 1995, when John Dodson was found dead while on a hunting trip with his wife of three months, Janice. The scene was a crisp autumn morning high in the Uncompahgre Mountains of western Colorado.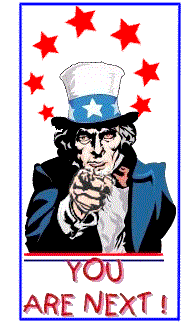 At first glance, it appeared to be a hunting accident. However, the autopsy revealed two bullet wounds to the body and one bullet hole through John's orange vest. Western Colorado District Attorney Frank Daniels points out in his book on the case, Dead Center, that if there had been only one bullet, there never would have been an investigation and the death would have been ruled an accident.
The investigation showed that the Dodsons were camped near other hunters, one of whom was a Texas law enforcement officer. He responded to Janice's frantic call that her husband had been shot. She was standing about 200 yards from the camp in a grassy field along a fence line. The officer determined that John was dead and started the process of getting help.
Prior to calling for help, Janice had returned to her camp and removed her hunting coveralls, which were covered with mud from the knees down. She later told investigators that she had stepped into a mud bog along the fence near camp. Investigators found a .308-caliber shell case approximately 60 yards from the body. In addition, they found a .308-caliber bullet in the ground on the other side of the fence, which created a direct line from the location of the case to the body to the bullet.
Janice's ex-husband, J.C. Lee, was also camped three-quarters of a mile from the Dodsons. Janice knew the site was his favorite camp location. He naturally came under suspicion. However, Lee was hunting far away from camp with his boss at the time of the shooting. Most importantly, Lee reported to investigators that while he was out hunting, someone had stolen his .308 rifle and a box of .308 cartridges from his tent.
Winter comes early at 9,000 feet in the Uncompahgre, and little more could be done at the scene. However, investigators Bill Booth, Dave Martinez and Wayne Bryant returned during the summers of 1996, 1997 and 1998 and searched for the rifle and other evidence. They tried to search every place a weapon could have been hidden. They combed the entire area, including ponds, with metal detectors in hope of finding the rifle; it has never been found.
During the final search of the pond near Janice's ex-husband's camp, Al Bieber of NecroSearch International (a nonprofit consulting company for law enforcement agencies) commented that the mud in and around a cattle pond near Lee's camp was bentonite, a clay that someone brought to the pond to stop the water from seeping out of the bottom. That evening, Booth and Martinez were camped near the crime scene. They were discussing the evidence in the case when investigator Booth said, "The mud." He was referring to the dried mud that was found on Janice Dodson's clothing. If Janice had obtained the rifle from Lee's camp, she would most likely have stepped or fallen into the bentonite clay that drained across the road from the cattle pond.
Remembering Janice's statement that she was returning to camp on the morning of the crime and stepped into a mud bog near her camp, Booth and Martinez decided they needed to obtain dried mud samples from the bog near the Dodsons' camp, the area around a pond nearby the camp, and the human-made pond and runoff near Lee's camp.
Booth and Martinez packaged the dried mud from each location and sent the samples along with the dried mud that had been recovered from Janice's overalls to the laboratory section of the Colorado Bureau of Investigation in Denver, where it was examined by Jacqueline Battles, a forensic scientist and lab agent.
Battles is a highly respected forensic scientist with considerable geologic training, who, like many of the others in the profession, got her early training with Walter McCrone. She concluded and later testified to the fact that the dried mud found on Janice Dodson's clothing was consistent with the dried mud recovered from the pond near Lee's camp. The dried mud that had been recovered from Janice's overalls was found not to be consistent with the mud bog or the pond near her camp. This was a breaking point in the case that allowed Booth and Martinez to put Janice Dodson in her ex-husband's camp around the time his rifle had been stolen. There are no other bentonite-lined ponds in the area and no bentonite deposits.
Booth and Martinez went to Texas and served an arrest warrant on Janice. She was extradited to Colorado, tried in court and convicted in the murder of John Bruce Dodson. The jury understood the results that followed Booth's insightful "mud" exclamation. Janice is now serving a life sentence without the possibility of parole in Colorado's state prison for women. The mud samples collected from Janice's clothing are still in the sheriff's office evidence room, where they have been since 1995.
---
Ex-wife describes new wife's behavior as that of a black widow spider
Seventh Judicial District — Richard called his ex-wife, Becky, October 30, 1995, around 3:30 PM from his office. He had just picked up his 7-year-old daughter from school and had her at the office with him. He didn't dare leave the girl at home with Marcy, her mother. Richard was desperate to have Becky meet him so that he could talk but she refused and tried to get him to tell her what was wrong on the phone. He said that things were very bad at home and he was afraid something really bad was going to happen, but refused to go into details over the phone. This left Becky very uneasy. She believed Richard had discovered something extremely disturbing to have him in such a state. He was uncharacteristically fearful and Becky advised him to leave the home immediately, but he said he couldn't leave without the kids.
Becky has told the Equal Justice Foundation that Richard seemed resolved to leave the marriage and planned on contacting an attorney the next morning to see what his chances were in getting custody of the children if he divorced his current wife, Marcy.
A perfect crime
Richard was born with asthma which improved during his adult life. His life span was expected to be normal and he was in excellent health. He did have a history of deadly reactions to specific medications, which he avoided completely.
The death was ruled natural. Signs of anaphylactic shock were present along with indications of asthma in the autopsy. Coroner's autopsies do not normally include postmortem testing for poisons when clinical signs of existing conditions are present. Historically, this is how women are able to kill their spouses by poison without detection. A poison is considered to be anything that is ingested that can harm a person.
Richard's family tried to get the postmortem samples to send off to toxicology, namely samples of the stomach contents. They learned Colorado has a law that protects the privacy of individual medical files, which was later adopted by the entire country as HIPAA. In Richard's case the law prevents family members from accessing his medical files, which include postmortem samples. Files which could prove a theory of murder by antigen — that commonly would not be discovered at a coroner's autopsy.
The widow never shed a tear. She refused to participate in planning the funeral or provide an inscription for the headstone. She lied to the authorities when she learned there would be an autopsy and tried to blame his death on unsafe conditions at his work place.
The widow inherited over a million dollars in life insurance, took her maiden name back, and has moved several times since. Marcy began dating before the headstone was in place. At last report Marcy has moved to the eastern slope in search of yet another "Prince Charming" /male victim.
Birth of a black widow
In 1984 Marcy had divorced her first husband, whom she blamed for what she considered an unnecessary hysterectomy. She decided to go to nursing school for a short time, but took the summer off to work at a dude ranch in Colorado with the express intention of meeting an upwardly mobile man. Marcy befriended the ranch owner, Barbara, and asked if she knew of any well-to-do men who might be visiting soon.
Barbara mentioned that a nice man about her age named Richard was coming to the ranch in a few days. Barbara explained that Richard's family had a successful business, he was a executive of some sort, and that he was recently separated from his wife.
Marcy found pictures of Richard from past visits to the ranch and decided this was her man. She told all the other female employees at the ranch to stay clear because he was going to be her next husband within a year. Richard's estranged wife lived near the ranch and her roommate, Lynn, worked with Marcy and warned Becky that a strange woman was out to get her hooks in her ex-husband.
Becky couldn't believe Marcy's plan would actually work as she and Richard had made plans to get together and discuss reconciliation. At that time Becky was ready to go back home and make a life with Richard.
When Richard arrived at the ranch, Marcy was waiting. She introduced herself immediately. She was very good looking with dark hair and dark eyes and she couldn't have been more attentive and charming. She spent every moment she could with Richard, telling him everything he needed to hear, e.g., "How could any woman ever leave a man like you?" Marcy learned that summer that Richard had asthma and explained how she could take such good care of him since she was studying to be a nurse.
Richard soon forgot about discussing reconciliation with Becky. Becky tried to warn Richard of the woman's intent but he brushed Becky's comments off as jealousy. Marcy convinced Richard that she was loving, devoted, kind, and would never leave him like Becky had.
Within a year the couple married, just as Marcy planned.
Richard should have taken a good hard look at Marcy's nefarious mother. That would have given him a clue what he could expect with Marcy as his wife. But Richard didn't get to know Marcy's mother until after they were married. As soon as they were married Marcy insisted on buying a larger home and her new husband was expected to raise the standard of living not only for herself, but her entire family as well. When he failed to comply, affection was withheld, and the emotional abuse escalated into outbursts of venomous words and threats. In the years following, Marcy became increasingly moody and hostile.
About 18 months after his marriage to Marcy, Richard began calling his ex-wife. Becky suspected there was trouble in paradise but basically told Richard that he had made his bed and now needed to sleep in it. Becky didn't want her ex-husband to be miserable and tried to encourage him, but that became harder to do as time went by. Marcy demanded every creature comfort and expected complete compliance from her man. Marcy controlled the emotional forecast for each day and that usually meant "stormy weather."
Richard was a man who was internally happy and Marcy was jealous of him for that. Marcy spent a great deal of time trying to control when and where Richard was allowed to be happy. She denigrated him to family members, telling them he was "inadequate." She stirred up trouble where there wasn't any, accused him of having indecent thoughts about other women, and having affairs. At one point Marcy told one of Richard's friends that he had an "unnatural relationship" with their 7-year-old adopted daughter, attempting to ruin his reputation.
Marcy often threatened him with divorce or disappearing with the kids, which kept him in an emotional upheaval. Marcy then made her adopted daughter the target of emotional abuse because she viewed the child as a rival for her husband's affection. After Richard's death Marcy reportedly physically abused the child.
Richard suffered for nearly ten years before ending up dead. Becky tells the EJF she feels guilty every day because had she not left to work out some problems of her own, Richard would not have been vulnerable to Marcy's manipulations and would likely still be alive today. Richard and Becky's separation was supposed to be temporary, but Marcy stepped in the moment Becky stepped out.
Becky cautions men to not be fooled by a woman who is alluring, too charming and tells you everything you want to hear. It's a trap! And a review of the Common Characteristics of Dangerous Women might be a good idea before she springs the trap.
---
| EJF Home | Join the EJF | Comments? | Get EJF newsletter | Newsletters |
| DV Home | Abstract | Contents | Authors and Site Map | Tables | Index | Bibliography |
| Chapter 13 — Women Who Have Killed Their Partners In Colorado |
| Next — Female Domestic Violence Killings In Colorado — 1996-2000 |
| Back — Early Tales Of Lethal Domestic Violence By Females In Colorado |
---
This site is supported and maintained by the Equal Justice Foundation .