Female Domestic Violence Killings In Colorado — 2001-2005
This site is copyrighted, supported, and maintained by the Equal Justice Foundation.
---
| EJF Home | Join the EJF | Comments? | Get EJF newsletter | Newsletters |
| DV Home | Abstract | Contents | Authors and Site Map | Tables | Index | Bibliography |
| Chapter 13 — Women Who Have Killed Their Partners In Colorado |
| Next — Female Domestic Violence Killings In Colorado - 2006-2010 |
| Back — Female Domestic Violence Killings In Colorado - 1996-2000 |
---
Stories used here are reproduced under the Fair Use exception of 17 USC § 107 for noncommercial, nonprofit, and educational use.
If you have, or know of a story about abused or murdered men in Colorado that should be posted here please send it, or a link to comments@ejfi.org.
Index
Mutual abuse and alcohol lead to Aurora woman killing boyfriend
Woman convicted in Jefferson County on first-degree murder charges in death of man
Murder-attempted suicide in Rollinsville
Denver woman stabs her brother and sister, brother is left dead
Boulder woman stabs her live-in boyfriend to death
Man shot to death in murder-suicide
Ranch owner shoots her ex-boyfriend
She was out of estrogen and she had a gun
Murder trial: odd tale of love, money
Jury decides fur shop owner killed ex-boyfriend in self-defense
Man stabbed to death in Denver after fight with a woman in apartment
Woman shoots boyfriend and covers corpse with blanket in Denver
Colorado Springs woman shoots boyfriend on Christmas Eve
Douglas County man stabbed to death, wife arrested
Wife shoots her husband then kills herself
Justyn Rosen knew woman was a threat before she killed him
Restraining order sought by Mr. Rosen before slaying
Long record of marriage, divorce, theft, and violence
Minimal relationship with her father
Wife arrested in husband's slaying: Insurance would benefit wife
Woman held in shooting in Englewood
Cupid's arrow outlasts bullets
Madness and murder didn't kill Peter Spitz's love for the wife who blinded him
Wife released from mental hospital, ex-husband now fears for his life
Former Marine Peter Spitz gains custody of son seven years after ex-wife shot him
Denver woman arrested after husband stabbed to death
Records unsealed but case still murky
Lone Tree wife arrested after shooting husband
Witness accounts vary as woman stabs man to death at Denver Civic Center
Pueblo woman arrested after boyfriend stabbed to death
Arapahoe County woman held in boyfriend's shooting death
Shooting suspect claims self-defense
Denver police officer's father killed by girlfriend
Woman stabs man to death in Aurora residence
Teenager murders her boyfriend in Lakewood
Sister runs over her brother after family fight in Colorado Springs
Colorado Springs police seek girlfriend in man's shooting death
Marjorie Morrison gets seven years for having boyfriend murdered
Public help sought in fatal August stabbing of Denver man
Woman arrested for domestic violence after killing man in Commerce City
Woman arrested for stabbing man to death in Wattenburg
Two women involved in murder of man in Commerce City
---
Year 2001
Mutual abuse and alcohol lead to Aurora woman killing boyfriend
Clevia Firethunder, age 26, was arrested on Sunday night, March 4, 2001, on suspicion of fatally stabbing her boyfriend, 41-year-old Martin Macias, according to the Tuesday, March 6, 2001, Denver Post (Metro p. 2B)
Police found Mr. Macias dying in the stairwell of their apartment after being stabbed in the chest in their apartment at 1004 Chambers Court in Aurora.
Ms. Firethunder was on probation and free on a $5,000 personal recognizance bond after having previously stabbed Macias in the cheek at their apartment on October 30, 2000. In that incident she was originally charged with first-degree assault but on January 31, 2001, was allowed to plead guilty to the lesser charge of felony menacing. She was scheduled for sentencing on April 9, 2001, on that conviction.
Their relationship was marked by apparent alcohol abuse and on August 13, 2000, Mr. Macias was charged with assault and battery for pushing Ms. Firethunder down in an East Colfax parking lot. One suspects he wasn't the only one pushing and shoving in that incident but he was the one arrested. He was given probation on that charge.
Important elements in this case are:
• Mutual abuse and violence that occurs in half of abusive relationships was quite apparent.
• Alcohol abuse by both parties was a contributing factor to the mutual violence.
• Both parties had been arrested and convicted of domestic violence against each other.
• She used a weapon in both known assaults in conformance with statistics indicating women use weapons in ~80% of such attacks, as compared with ~25% for men.
• She apparently killed him despite full enforcement of the current laws.
Maybe there are better methods?
For example, if the alcohol abuse had been controlled his murder would have been much less likely.
Instead, society chose to try and fix the blame.
---
Woman convicted in Jefferson County on first-degree murder charges in death of man
According to the Monday, March 12, 2001, Denver Post, sheriff's deputies were called to 9674 West Chatfield Avenue, Unit D, on Saturday night, March 10 th at 10:59 PM MST and found Gordon Dean Black, age 22, sitting on the front step of the townhome with a 7 1/2-inch knife protruding from his chest. He told officers that "Suzanna" had stabbed him inside the townhouse. He died the next morning at Swedish Hospital.
Mr. Black was reported to be living at that address with another woman and her 5-year-old granddaughter. Suzanna Neeley was visiting there when she apparently stabbed him.
A neighbor reported hearing arguing and yelling at the townhouse the previous night but police had not been called. Ms. Neeley told investigators she was visiting the townhouse as a friend of the woman living there. She claims Mr. Black and his roommate were arguing when he "wigged out" and speculated he may have stabbed himself according to the Denver Post (Tuesday, March 13, 2001, p. 4B). A classic case of "blame the victim."
With no fanfare or headlines, the Friday, March 22, 2002, Denver Post (p. 2B under Metro) noted that Suzanna Neely has been sentenced to life in prison for first degree murder. The jury is reported to have taken only an hour to reach their verdict and Ms. Neely was immediately sentenced.
---
Murder-attempted suicide in Rollinsville
According to the August 11, 2001 edition of the Rocky Mountain News (p. 3B), Gilpin County sheriff's deputies found the body of Ronald Darley, age 43, in his home after a shooting was reported.
Samantha Darley, age 59, was treated at St. Anthony's Central Hospital for apparently self-inflicted gunshot wounds to her head and chest.
Sheriff's investigators said they believed Ronald Darley was murdered after which Samantha attempted suicide. No reasons were given why she might have killed her husband.
The couple lived about a half mile south of the tiny (population ~300) mountain town of Rollinsville, which is located about 20 miles north of Blackhawk-Central City.
---
Year 2002
Denver woman stabs her brother and sister, brother is left dead
The February 1, 2002, edition of the Denver Post (p. 2B) reported that a Denver woman, Michelle Torres, age 23, was arguing with her brother, Alfredo, age 21, and sister, Tina, age not given, about 4 AM on Tuesday, January 29 th . At some point a scuffle began and Michelle attacked her siblings with a kitchen knife.
Alfredo was left dead and Tina was treated for minor injuries.
There had been some drinking but whether they were intoxicated wasn't known.
After the murder Michelle fled the scene and was arrested a couple of hours later in Lakewood.
According to Colorado Bureau of Investigation and the Denver District Attorney's office, Michelle Torres has been arrested several times in the past few years. The most recent charge involved a sexual assault on a middle-school-aged boy.
---
Boulder woman stabs her live-in boyfriend to death
According to the Colorado Springs Gazette (April 18, 2002, p. Metro3) Diane Frey, age 47, was arrested on suspicion of stabbing Christopher Coulter, also age 47, to death in the Wimbledon Court apartment in Boulder they shared.
The crime occurred on April 1 st but no arrest was made for two weeks. An autopsy determined that Mr. Coulter died from the five stab wounds she inflicted and complications of cirrhosis.
Ms. Frey reportedly called the police at about 6:20 AM the morning of April 1 st after stabbing Mr. Coulter. Police found him near death when they arrived and he died a short time later at Boulder Community Hospital.
As of April 18, 2002, Ms. Frey is reported to have been charged with second-degree murder and is being held in lieu of $100,000 bail.
---
Man shot to death in murder-suicide
Even when she murders him it is still somehow the man's fault.
Steven Rogers, 32, was shot to death Sunday night, April 21, 2002, by his girlfriend, Linda Vega, 28, in her apartment in the 7300 block of West Hampden Avenue, police said. Vega told police dispatchers that Rogers handed her a rifle and she shot him in the head.
"Baby, I love you. Please don't die," dispatchers overheard Vega say.
She then told Rogers if he died, she was going to kill herself. Dispatchers heard a loud, muffled noise, and the line went silent.
Vega had no arrest record in Colorado, according to police. However, according to the April 23, 2002, Denver Post (p. 4B), neighbors said Ms. Vega was frequently intoxicated and that she was heavily involved in the use of crystal meth and other drugs.
Before the killing Ms. Vega's 7-year-old son had gone to a neighbors and told her children his mother was drunk at home. The child is now in custody of child protective services. Neighbors also indicated the couple had only been going together for about a month.
According to the April 24, 2002, edition of the Denver Post Steven Rogers had two prior arrests for domestic violence. Records show Rogers had been arrested in August, 2001, for disturbing the peace and for assault in a domestic violence situation. He also was arrested in connection with domestic violence on March 14, 2002. Both cases were pending. Note: He was never convicted, only charged, but in the feminist DV world an accusation is sufficient to prove guilt. Thus, the blame for his murder can be laid at his doorstep.
Diminishing the murder victim's human worth is accomplished by the paper's slanderous presentation. However, it is unlikely his estate will be able to collect from the paper.
---
Ranch owner shoots her ex-boyfriend
The following story is abstracted from articles by Steve Lipsher, Denver Post Mountain Bureau and others:
Colorado Springs Gazette, July 3, 2002, p. Metro8
Denver Post, July 3, 2002, p. 4 B
Denver Post, August 26, 2003, p. 1-2B
She was out of estrogen and she had a gun
According to July 3, 2002, edition of the Colorado Springs Gazette (p. Metro8) and the Denver Post (p. 4B) Kathleen "Kathy" Denson, age 44, was being held at the Eagle County jail on a $5 million bond after calling 911 on Thursday, June 27 th , saying she had shot her ex-boyfriend. Bond was later reduced to $600,000 and secured by her substantial assets.
Sheriff's deputies found Gerald "Cody" Boyd, age 45, of Vail, dead with an apparent gunshot wound to the chest in the living room at Denson's ranch. Ms. Denson had shot him with an antique handgun that the wealthy fur-shop owner had given him a couple of years earlier at Christmas.
Ms. Denson owns the Draggin' A Ranch, a 77-acre equestrian center between Gypsum and Eagle. Ms. Denson also owns two fur stores in Aspen and a third in Vail.
The shooting occurred at the time that Boyd, her on-and-off boyfriend of five years, was moving out of her ranch home to be with one of her longtime female employees.
Ms. Denson was charged Monday, July 1, 2002, with second-degree murder and use of a deadly weapon according to Eagle County Sheriff's Detective Sgt. Mike McWilliams.
Murder trial: odd tale of love, money
Ripe with colorful characters and melodramatic tales of love, money and homicide, the second-degree murder trial of Kathleen Denson during August 2003 was the stuff of Mickey Spillane novels. The case was replete with tales of greed, jealousy, and rage; investigators told of drug-and-booze binges and found video and photos of Denson and Boyd engaged in sexual acts.
The question for the jury was whether the slaying at Denson's Draggin' A ranch was the bloody end to a stormy love triangle, as prosecutors contended, or self-defense from a cocaine-addled, self-proclaimed "hit man" bent on extorting money from Denson.
Her defense was that Boyd was hopped up on cocaine, attempting to extort money and threatening violence when Denson fired a single shot from the black-powder handgun.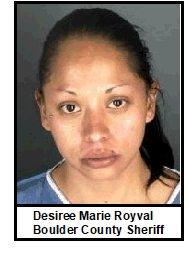 "He just kept coming at me, threatening me," Denson told sheriff's deputies the day of the shooting, according to John O' Sullivan, an Eagle County sheriff's deputy who testified last week.
During the first week of the trial prosecutors played the tape of Denson's 911 call, in which she admitted that she had fired the fatal shot in the slaying.
"He doesn't deserve to die," she told a sheriff's department dispatcher. "I think it hit his heart. I think he's dead. He was threatening me...."
Boyd, 45, a frequently unemployed drifter from Texas had bragged that he worked as a hit man and had 32 assassinations to his name, was a celebrated "ladies' man," fond of his guns, carefree lifestyle and stretching the truth, according to various witnesses' testimony in the trial.
"He was very colorful," Boyd's mother, Mary Jo, testified last week. "He thought life should be more colorful than it is. He thought the tall tales would enhance his relationships."
Boyd began another affair in 1999, when, during one of her many breakups with Boyd, Denson asked Monique Seebacher, then the manager of her Hillis Furs store in Vail, to let him stay in her apartment.
As the trial entered its second week, the "other woman," now former fur-shop employee Seebacher, testified that six weeks before the slaying, she accompanied her boss on a shopping trip for an engagement ring that Denson wanted to present to Boyd, knowing full well that he was shifting his romantic attentions.
"I still couldn't muster the fact to tell her that I knew Cody would probably turn her down," Seebacher said. "She was confiding in me that she was very much in love with him and wanted to spend the rest of her life with him."
Soon after that failed engagement, however, the three traveled together on an awkward vacation to Cancun, Mexico, even sharing a room until mid-week, when Denson, playing the role of a spurned lover, went home and left them each with a handwritten note of resignation, according to Seebacher's testimony.
"I' m sure it sounded weird to you guys, but really no, at the time, it wasn't," testified a deadpan Seebacher, dressed in a white jacket over a white turtleneck, her reddish hair pulled back in a ponytail. "We both knew what it was...I wasn't OK with it, but that's just what was going on."
"I was not happy with that because I knew that Cody was attracted to me, and I was uncomfortable with that," said Seebacher, who said she was nonetheless persuaded to put aside that initial reluctance by her employer.
Seebacher was subsequently fired from her job — apparently based on Denson's suspicions of a romantic liaison between the two — and immediately started an intimate relationship with Boyd, she said in court.
When Seebacher later went into a month-long alcohol-rehabilitation program, however, Boyd renewed his relationship with Denson; ultimately, Seebacher returned to working for Denson, building further tension among the trio, Seebacher said.
Participating in cocaine-and-booze binges, the three carried on for more than two years, with Boyd dividing his attention between the two women, according to Seebacher.
But fearing that she was losing Boyd to Seebacher, Denson made a series of desperate moves to regain his affection, plying him with expensive gifts and even proposing marriage to him, according to Mary Jo Boyd and Seebacher.
Just a month before the shooting, Denson gave the destitute Boyd $100,000, ostensibly for remodeling work at her fur shops, which he spent on a Corvette — later claimed by Seebacher — and a Harley-Davidson motorcycle, among other items.
His mother, Mary Jo Boyd, testified that she thought Seebacher was a gold digger and that Denson — who saw Seebacher as "competition" — was Cody Boyd's true "soul mate" despite their rocky relationship.
Just a couple of nights before the slaying, Denson called Mary Jo Boyd and "told me she loved him and wanted him to come home."
"And I believed her. I believed she did love him."
So why did she end up shooting Boyd in the chest?
Prosecutors Greg Crittenden and Philip Smith claimed that Denson shot Boyd in cold blood after realizing he was leaving her; the defense countered that Boyd was threatening her in hopes of squeezing out more money, and that his claims of being a hit man weighed heavily in eliciting fear.
Neither his mother nor Seebacher seriously believed Boyd's claim of being a hit man, however, and Mary Jo Boyd recounted how, as a teen, he blanched after killing a turkey and vowed never to do it again. But Boyd possessed a "veritable arsenal" of guns, always slept with one on the nightstand or beneath the mattress, and on at least one occasion, shot an automatic weapon wildly into the trees to scare off what he believed was a shadowy trespasser, according to Mary Jo Boyd.
Among those sitting in the gallery of District Judge Richard Hart's courtroom were Boyd's estranged third wife, Debra Griffith, and his 12-year-old daughter, Callie.
Griffith, who once sought a restraining order against Boyd citing a fear of potential violence, has filed a wrongful death suit against Denson on Callie's behalf.
Jury decides fur shop owner killed ex-boyfriend in self-defense
The wealthy owner of Aspen and Vail fur shops, Kathleen Denson, now 46, was acquitted Monday evening, August 25, 2003, of murder in the slaying of ex-boyfriend Gerald "Cody" Boyd during the disintegration of a stormy love triangle.
Prosecutors had argued that Denson shot Boyd in a jealous pique after he left her for one of her employees. "Cody Boyd didn't have a gun in his hands," Assistant District Attorney Phil Smith said in his closing arguments. "Rage took over."
But defense attorney Scott Robinson argued that the shooting was in self-defense as Denson dumped Boyd. "Denson had terminated the relationship, and Boyd knew it. The gravy train was pulling out, and he was no longer aboard," Robinson said.
The jury of nine men and three women returned its verdict at 7:15 PM after two hours of deliberation. The panel rejected charges of second-degree murder and manslaughter. "I' m relieved. I' m not surprised," Denson said outside Eagle County District Court. "I expected a ' not guilty."'
Denson still faces a wrongful-death lawsuit from Boyd's 11-year-old daughter, Callie, as well as a wrongful-termination suit filed by Seebacher.
"It's been a long year. It's been a really long year," Denson said, adding that she regrets the entire ordeal. "How could you not?"
Prosecutor Smith declined comment, other than to say he respects the jury's verdict. "Only two people were there that day," Smith said in closing arguments of the June 27, 2001, slaying, "and one of ' em isn't talking."
---
Man stabbed to death in Denver after fight with a woman in apartment
Police were dispatched to an apartment building on East 12th Avenue in Denver on late Monday morning, September 16th, after a fight between a man and woman was reported, according to the September 17, 2002, edition of the Denver Post (p. 2B).
They found that Joshua Bickford, age 22, had been stabbed and then left the apartment and walked two blocks to the corner of Washington Street and East 11th Avenue. He was taken to Denver Health Medical Center where he died of his wounds Monday afternoon.
An unidentified woman in the apartment at the time of the stabbing was being held for questioning.
---
Woman shoots boyfriend and covers corpse with blanket in Denver
On Sunday evening, October 6 th , 23-year-old Alex Jimenez was shot to death in an apartment in the 1200 block of Trenton Street in Denver (Denver Post, October 9, 2002, p. 3B) where he lived with Airestina Hernandez, age 22.
Apparently after covering Jimenez's body with a blanket, Ms. Hernandez told her father she had shot him. Her father then called police. When police arrived Ms. Hernandez reportedly also told investigators that she shot Mr. Jimenez with a revolver at her apartment.
The couple were reported to have been arguing earlier in the day. When they started arguing the second time on Sunday evening Ms. Hernandez shot Alex (Denver Post, October 8, 2002, p. 2B).
As of October 12, 2002, Ms. Airestina Hernandez is being held without bail on charges of first-degree murder.
---
Colorado Springs woman shoots boyfriend on Christmas Eve
According to the January 18, 2003, edition of the Colorado Springs Gazette (p. Metro1 and Metro7) and Mike Adamson's friend, Jennifer Lee-Renee Wend, Caucasian and 36-years old, of Colorado Springs shot her roommate, Michael Adamson, age 47, to death during an argument Christmas Eve. Police said Ms. Wend and Mr. Adamson began arguing on the afternoon of December 24, 2002, in the house they shared at 1314 Holmes Drive in Colorado Springs. In a statement to police, Ms. Wend said she had taken methamphetamine and an unspecified anti-anxiety drug prior to the shooting.
The homicide came to light only after a good friend tried unsuccessfully to reach Mike Adamson. When she didn't hear from him for a few days over Christmas, she went to his house on December 27 th and tried to find out where he was, as she and Mike had been best friends. Jennifer would not give her any information and Wend stopped her twice from into going into his room. If she hadn't been stopped, she would have found Mike's body on the 27 th . In retrospect, the friend is thankful that her fear and Jennifer stopped her then.
However, on January 1, 2003, the friend returned when Jennifer wasn't at home. She broke into Mike's room, found blood, and immediately called the police.
Police executed a search warrant at the Adamson-Wend home two days later where they found evidence of blood and high-velocity blood splatter suggestive of a gunshot, though it appeared there had been attempts to clean up the crime scene. Investigators began interviewing the couple's friends.
Investigation revealed that after the shooting Ms. Wend got a male friend, Randy Anderson, age 33, to help her move her belongings out of Adamson's house while his body lay upstairs under a pile of blankets according to court documents.
According to the February 12, 2003, edition of the Colorado Springs Gazette (p. 4B), Anderson then bought a large rubber tub from Home Depot and put Adamson's body in it. He then put the tub and body in the back of his pickup truck and left them in a storage garage for three days. After that he drove to a field west of Interstate 25 near Exit 181 in Douglas County and stuffed Adamson's body inside a refrigerator at a dumping ground in Castle Rock.
On Friday, January 17, 2003, at about 11:30 AM Randy Anderson led police to Adamson's body in the refrigerator, among tires, metal scraps, wood and other items in a ditch that has been turned into a dump site in a pasture. Ms. Wend was arrested later that day on first-degree murder charges and is currently (February, 2003) being held in the El Paso County Jail while prosecutors whether to charge her with first- or second-degree murder. Mr. Anderson is facing accessory to murder charges.
Colorado Bureau of Investigation records show that Lakewood police first arrested Ms. Wend in August, 2002, on a misdemeanor shoplifting charge and that Colorado Springs police arrested her a second time on January 4, 2003, when she failed to appear in court on the shoplifting charge.
In September 2003 Jennifer Wend was convicted by a jury of second-degree murder in the shooting of Michael Adamson, 42. She had been charged with first-degree murder but said she killed Adamson in self-defense.
On November 17, 2003, she was sentenced to 36 years in prison. Her public defender argued for leniency because she was raised by an alcoholic, single mother, dropped out of school in the seventh grade, and turned to using and dealing drugs because she had no other skills.
According to the May 12, 2006 (p. Metro 5) Colorado Springs Gazette Jennifer Wend won a new trial on May 11, 2006.
The Colorado Court of Appeals said conflicting jury instructions by 4 th Judicial District Judge Timothy Simmons denied Jennifer Lee-Renee Wend, 40, a fair trial.
In the appeal, Wend's lawyers argued that jury instructions prevented jurors from considering whether she was provoked. The appeals court agreed the instructions were confusing and contradictory.
"We cannot say with any fair assurance that the error did not substantially influence the verdict or impair the fairness of the trial," the ruling said.
Ms. Wend is serving her sentence at the Colorado Women's Correctional Facility in Cañon City.
---
Year 2003
Douglas County man stabbed to death, wife arrested
Jerome Hargraves, age 33, was found stabbed to death in his home on Marin Court in Lone Tree the morning of January 29, 2003. According to the Thursday, February 20 th edition of the Denver Post (p. 2B) Hargraves' 32-year-old wife, Samara Benson, surrendered to police after a warrant was issued for her arrest in the slaying of her husband.
---
Wife shoots her husband then kills herself
Note: The original headline for this article read " Wife killed, man injured in shootings"
Tuesday, May 27, 2003 — According to Denver Post of this date Rebecca Richards died and her husband, Vaughn Richards, was in serious condition with a gunshot wound in a double shooting Sunday in Jefferson County.
The manner of death of 44-year-old Rebecca Richards has yet to be determined by the coroner, but it appeared to be an attempted homicide and suicide according to a Jefferson County Sheriff's spokesman.
The sheriff's office was called about 7:30 PM Sunday, May 25 th , on reports of a shooting in the 5300 block of Coors Street, north of Mount Olivet Cemetery, Shires said.
Deputies found Vaughn Richards, 59, with a gunshot wound and were able to get him out of the residence and into an ambulance to take him to a local hospital. A St. Anthony Hospital spokeswoman said Vaughn Richards was in serious condition.
The house was then surrounded and several futile attempts were made to make contact with whoever was inside. At 9:03 PM a single gunshot was heard from inside the home.
The SWAT team entered the house about 11:30 PM and found Rebecca Richards' body.
---
Justyn Rosen knew woman was a threat before she killed him
Abstracted from articles by Kirk Mitchell, Sean Kelly, Howard Pankratz, and George Merritt, Denver Post Staff Writers
© 2003 The Denver Post
Some material abstracted from articles by Sarah Huntley, Rocky Mountain News
Sunday-Tuesday, October 5-7 and 10, 2003 — Justyn Rosen, a Denver car dealership owner, died in an evening rush-hour shooting Friday after he was kidnapped by his long-term mistress Teresa Perez. Teresa, whom the newspapers described repeatedly as a "gold digger," stalked and married older, wealthy men, sources told The Denver Post.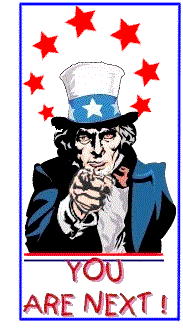 Restraining order sought by Mr. Rosen before slaying
The 79-year-old auto dealer had tried for months to end his relationship with Teresa Perez. But the 40-year-old woman who once worked for Rosen refused to let go.
Teresa Perez and Justyn Rosen met about seven years ago when she took a job as a saleswoman at his dealership. Teresa told people the two grew closer over coffee breaks and lunches.
She threatened to expose their relationship to Rosen's wife of 60 years — then made good on the pledge, according to a sworn statement Rosen gave the day before he died. She stalked him, left regular threatening phone messages and promised to expose their relationship to a wider audience — his children.
Rosen's lawyer, Craig Silverman, warned Teresa Perez last month to leave his client alone. "Colorado law looks particularly harshly on offenses committed against elderly at-risk persons," Silverman wrote Perez on September 15 th . "Such offenses are mandatory sentencing crimes in Colorado which resulted in aggravated mandatory prison sentences. Mr. Rosen is nearly eighty years old and your days of bothering him are now over."
He was wrong.
Justyn Rosen had taken out a restraining order against his former employee the day before she shot and killed him.
Mr. Rosen obtained the temporary order against Ms. Perez on Thursday morning from Judge Kathleen M. Bowers in Denver County Court, alleging abuse of the elderly and stalking.
Details of Rosen's troubles with Perez are contained in his application for the restraining order. Rosen wrote to the court that Perez had delivered a packet of information to his wife to try to hurt his marriage. He said she recently made it clear that she was willing to "deliver similar packages of information to my children and other people I care about if I terminate our relationship and stop providing her money."
In the court papers he doesn't describe the exact nature of his relationship with Teresa Perez but did say in the sworn statement: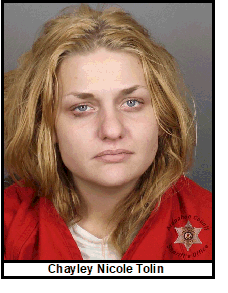 "Several years ago, I became involved in a relationship with Teresa Perez. While I initially welcomed Ms. Perez's company, I have many times recently sought to end my relationship with her. In response, Ms. Perez has consistently demanded money from me to support herself and she is unwilling to let me terminate our relationship."
Rosen said that in recent months Teresa Perez followed him to and from work and to and from restaurants whether he was alone, or with his wife and friends. Mr. Rosen also stated that:
"Further, on the phone and in person, Teresa Perez has repeatedly called me abusive names including ' a — — -e', ' liar' and a ' dirty Jew.' She has frequently made derogatory references to my Jewish heritage especially in the context of my unwillingness to fulfill her demands for monetary payments. She has repeatedly told me during the last couple months of her belief that all Jewish people deserve to suffer because they are bad."
Rosen also noted in his affidavit that Ms. Perez left "vitriolic messages full of insults" on his cellular phone voice mail. He said that when he did answer the phone, she' d berate him with insults and demands he meet her.
He said he had become increasingly concerned about what she might do. "Teresa Perez represents a threat to my mental and physical health... I made the mistake of giving her money in the past and now she feels that she is entitled to more money. She is not," Rosen wrote. "Because of my age and physical and mental condition, I feel as if Teresa Perez has long been manipulating and taking advantage of me. I need it to end now."
The court found that Rosen and Teresa Perez had an "intimate" relationship.
Sheriff's deputies attempted to serve Teresa Perez with the restraining order Thursday and Friday but could not locate her. A woman in Ohio, Patricia Wietzel, who befriended Teresa when she served as her foster mother, said Ms. Perez was aware that authorities were trying to reach her but was too distraught to answer the door. Ms. Wietzel said Perez was "at her wits' end" because Justyn Rosen was calling off what Teresa considered to be an intimate and lasting relationship.
But Teresa Perez is reported by other sources to have pursued Mr. Rosen solely in an effort to get "money and attention." Rosen's widow said her husband fired Perez years ago.
"She did work for him for a while, but he had to let her go because she was so much trouble," Marian Rosen said. "She was a very sick woman."
But on Friday, October 10 th the Denver Post reported that each month Justyn Rosen slipped $100 bills under his mistress' door at her plush apartment.
Rosen, 79, gave Teresa Perez, 40, wads of cash to pay for plane trips to his $400,000 Scottsdale, Arizona, home and to pay off a hospital debt when she sprained her ankle snowboarding.
Using cash was how Rosen concealed a six-year affair with a woman who spent her adult life charming wealthy or well-established older men and marrying them for their money.
But when Rosen became ill with cancer and tried to sever their private relationship, Teresa Perez instead ended it on her terms in a very public way.
Kidnapped and slain
Mr. Rosen was gunned down Friday evening after he was taken at gunpoint from his east Denver home. Teresa Perez drove a rental car to Rosen's home and left it running, blocking his driveway. As he pulled up, she jumped into his SUV with him and pulled a gun. She then forced him to drive his SUV near the 2200 block of Colorado Boulevard, just west of the Denver Police Gang Unit building in City Park, according to a police source. There Mr. Rosen managed to get out of the vehicle and was trying to flag down a police officer for help when he was shot by Teresa Perez, who reportedly was a good shot. She also shot at police officers who responded to Rosen's calls for help. She was then killed by shots fired by three police officers. She slightly wounded one of those officers before she fell.
Investigators searching Teresa Perez's car found a letter, penned by Ms. Perez. That letter was reproduced in full in the October 11, 2003 edition of the Rocky Mountain News (p. 21A).
Officer Randy Yoder was caught in the gunfire and was grazed by a bullet. He was treated at Denver Health Medical Center and released.
Justyn Rosen leaves behind his wife of 60 years, Marian, two daughters, three grandchildren and a large network of extended family and friends.
Long record of marriage, divorce, theft, and violence
Teresa Perez nee Garret had been married at least four times.
Perez was charged in 1993 with a felony fraud count when she used his identification to buy a $500 camcorder. She pled guilty.
Bob Costello, circa 1983
Teresa Garrett's first common-law husband was Bob Costello, a longtime employee of the Rocky Mountain News who now works for the Denver Newspaper Agency. They had a daughter who is now 20-years old.
Costello, then 40, met Teresa Garrett on the street and invited the "beautiful" 19-year-old homeless woman to stay at his home. The two occasionally went out into fields and fired pistols. Perez could hit bottles and cans with ease, he said.
Within a year, a romance with the man old enough to be her father developed. The couple had a daughter, whom Costello raised until she was 5.
It wasn't until years later that Costello, a maintenance worker, realized his young common-law spouse needed more than love.
"She related money to happiness and security," Costello said. "She looked at these men as a father/husband, and the two didn't go together."
Vincent Rieger, 1988-1989
Teresa next married a Denver construction and real estate business owner 41 years older than her.
In 1988 Teresa was introduced to wealthy construction and real estate owner Vincent Rieger in a pricey restaurant. She later invited him to lunch, said his daughter, Linda Rieger.
Rieger was a successful 66-year-old businessman, a Navy fighter-pilot ace who shot down five planes in World War II. Teresa was a car dealership saleswoman, a 25-year-old mother with a young daughter.
With Teresa three-months pregnant, the couple married in December 1988 in a luxurious downtown hotel, but filed for divorce less than three weeks later. They reconciled around the time their son was born in June 1989. But Teresa filed for divorce the following December. For a year after that, Mr. Rieger fought her for custody of their son and eventually prevailed.
"We got along great until we got married," Rieger said.
"She was something," said Burt Boothby, a former business associate of Vincent Rieger. "She was looking for a big daddy. There wasn't any question she was after money.Vince gave her a home in Cherry Hills and that didn't seem to satisfy her."
Because of their age difference, Vincent Rieger and Teresa, who was young enough to be his granddaughter, made an odd-looking couple, particularly to the groom's children.
A week after Teresa married Rieger, she bought a new Cadillac without telling her husband, said Rieger Jr., a son from a previous marriage.
"It became clear real soon the whole objective was money," he said. "She was a classic gold digger."
Conflicts between the couple erupted soon after their wedding. During one altercation, Teresa struck her husband and apparently his BMW with a golf club. On another occasion she arranged to have Rieger arrested for drunk driving. Rieger also said that Teresa had made threats against his life when they were married.
During the lengthy and vicious divorce Teresa at first had possession of their Cherry Creek home. A custody war ensued. Rieger won all major battles, including custody of their son, after a judge found Teresa had little interest or involvement with her son.
In November 1990, then-Denver District Court Judge Lynne Hufnagel noted some of the same characteristics Mr. Rosen listed in his affidavit for a restraining order when she presided over the divorce of Vincent Rieger and Teresa Perez.
Judge Hufnagel noted that Ms. Perez had an IQ of 86 (average is 100), expressed considerable anger, and had "a comfort with harsh judgmentalness towards individuals who are weak or different from most people."
Judge Hufnagel also found that Teresa — then known as Teresa Rieger — had often resorted to what she termed "almost pathological lying." She appeared to have difficulty being empathic and forgiving and could be perceived as being self-absorbed, the judge said. Further, Judge Hufnagel said Teresa blamed others for her problems, was disorganized, and was alienated from her family, friends and significant people in her life.
In awarding the child to Vincent Rieger, Hufnagel noted that Teresa Perez already had a 6-year-old, had no high school education and had "very few resources intellectually, personally or financially."
A mental profile completed during the divorce found Teresa had scored high on the psychopathic deviate and paranoia scales. She was self-absorbed and had "a strong need for affection and attention," doctors found.
When Vincent Rieger Sr. took back ownership of his house, he found it empty of lifelong possessions: Every couch, table, chair, bed, article of clothing and knick- knack was gone.
Rieger's daughter, Linda, said Teresa cleaned out the house and sold almost everything in it. Among the items missing were heirlooms, such as the Navy ace's uniform and medals and his flight log book documenting his aerial kills.
Vincent Rieger said he was contacted by police about the death on Saturday night. "I' m concerned about the child," he said. "I don't want him to be embarrassed. I want this all to be over with soon."
Michael P. Mansfield, 1993-1996
Teresa's experience with Vincent Rieger didn't lessen her interest in older men. Michael P. Mansfield, who is 20 years older than she was, was married to her between March 1993 and December 1996.
Mansfield, 60, said Teresa stalked him as well in 1993, thinking the real estate agent was wealthy. But he led her to believe that by showering her with expensive gifts. Mansfield said he dated her for about four months, and she pursued him aggressively, following him around town.
Mansfield said he saw her shadowing his movements. He frequently spotted her trailing him in his neighborhood and near his real estate agency in the Denver area. "She was stalking me." She must have watched his home, he said, because she would tell him about people who visited him. Mansfield said Teresa was full of charm and "absolutely beautiful," which made her alluring to older, wealthier men. "She was a gold digger," Mansfield said. "That's kind of her portfolio."
They married in a quickie marriage chapel in Las Vegas in 1993 at Teresa's suggestion, Mansfield said.
Within months after they were married Mansfield caught her having affairs. "She was...probably the toughest woman you ever met...She was very angry."
Teresa had a daughter and a son from her previous relationships. During their marriage Mansfield said she would go gambling at Central City until 2 AM three or four nights a week, leaving him to watch her small daughter.
When Mansfield confronted her about the gambling binges and reports by friends that she was dating other older men, she became hostile.
Teresa often threw things at Mansfield and struck him with her fists. "You have to understand what she looked like, and it was the most surprising thing in the world," Mansfield said. "She was a very angry person."
Their marriage was quickly in trouble, Mansfield said. Within a year, he agreed to relinquish his house to her and they divorced in December 1996.
Mario Perez, 1997-1999
After divorcing Mansfield, she married Mario Alberto Perez in December 1997. He was only 12 years her senior and a financial analyst earning nearly $90,000 a year.
By the time they divorced in 1999, Mario Perez was out of a job, saddled with debts and living on $1,200 a month in unemployment checks. And Teresa Perez was already involved with Justyn Rosen.
In 1999, when Mario Perez filed for divorce from Teresa Perez, he said he needed immediate court intervention because his wife was bankrupting him.
He claimed that Teresa had drained all of his bank accounts; forged his signature on checks; charged more than $42,000 in debt; maxed out all of his credit cards; and forged his signature on at least one or two credit-card offers.
Mario Perez said his wife had "an extreme gambling addiction" and was scheming to "embezzle thousands of dollars" from him.
Court records show a bitter, back-and-forth divorce. She was deliberately unemployed, the court found, and had a "gambling addiction" and lost "amounts that almost boggle the mind."
Records show she owed money to 12 casinos. On August 10, 1998, she withdrew more than $1,000 from ATMs to gamble with, which she blew in less than two hours.
The Justyn Rosen affair
While she was still married to the financial analyst, Teresa Perez went to work for Justyn Rosen. The relationship, that started two years before her divorce from Mario Perez, began with trips to coffee shops and restaurants and evolved into a romantic one.
After Teresa left Mario Perez, Rosen made $900-a-month apartment payments for her. He also gave her $400 a month for food. Her former lover, Bob Costello, also reported that Teresa called him and told him their daughter, then 14, had to move out because Rosen wanted her to live alone.
Although Rosen was 39 years her senior, Teresa was deeply in love with him according to Patricia Wietzel, her former foster mother. In telephone conversations three times a week with Wietzel, Teresa also gave intimate details of a sexual relationship, including hotel rendezvous. Wietzel said Teresa told her Rosen was getting acupuncture and testosterone treatments to help him sexually.
Rosen also gave Teresa a 2002 Ford Escape and they took trips to Dillon, Colorado, and Scottsdale, Arizona. Their plan was to move to California and live near a beach, Teresa told Wietzel.
About three years ago Teresa sent a letter to Rosen's wife of 60 years disclosing their affair. But the on-again, off-again affair continued according to Wietzel.
But age began to catch up to Justyn Rosen. In the summer of 2003 he reportedly had to have a number of radiation treatments and various medications for cancer. He repeatedly tried to end his relationship with Teresa. But Teresa couldn't let go and she kept stalking him.
"I think he was tired and ready to sit down and be an old man," Patricia Wietzel said.
Minimal relationship with her father
Teresa Perez nee Garrett, was born in Los Angeles to Jerry Garret and Sonya Harvey. Her parents divorced three years after Teresa was born. She and an older sister, Monica, then moved to Zanesville, Ohio, with their father.
When he remarried, the wicked stepmother didn't want the girls, and the children were given to a foster family near Columbus that already had 10 biological children. The foster family lived in a 150-year-old farmhouse with no running water.
"There is an abandonment issue I think she suffered from," Monica Garrett said. "I feel Teresa didn't know how to work through it."
"Teresa was a tomboy," her sister said. "She had short hair and wore bib overalls. She was rough and tough growing up. She would go hunting and trapping...She didn't play Barbies very much."
The foster family they lived with treated the two girls like outsiders, even though they spent most of their childhood with them, Monica Garrett said.
"How can a person have healthy relationships if you were not loved as a kid?" she asked. "And we weren't."
Teresa survived by immersing herself in sports. She played basketball and golf. Later she tried out for quarterback on a professional women's football team in Denver.
At 14, she moved in with Patricia Wietzel. There Teresa had her own horse and she would ride it through orchards by moonlight. She was a caring and giving person who had a good sense of humor and a fun personality according to Wietzel.
Teresa's father, Jerry Garrett, moved to Denver, where she joined him and her stepmother when she was 16. But they didn't get along, and Teresa left the house three years later, her stepmother throwing her clothes out of the house.
"I think he (her father) loved her, but she was missing something," said Teresa's mother, Sonya Harvey. "That's why I think she was involved with older men."
Teresa Perez's father, Wheat Ridge resident Jerry Garrett, said Monday that he had spoken to his daughter only twice in the past 15 years. Once, in 1998, Garrett suffered a heart attack and his daughter visited him in the hospital.
The second time, two months ago Teresa called Garrett seeking her birth mother's number and address in Southern California. Garrett asked his daughter to e-mail him later in the week and said he' d try to get the information. He said she never contacted him again. Her father thought that Teresa was "rather cold" each time they spoke.
Jerry Garrett called Teresa a "good mother" and said she never indicated she was having money problems. Of Teresa's two children, her father met only one, his 20-year-old granddaughter. He had never met his 14-year-old grandson.
---
Wife arrested in husband's slaying: Insurance would benefit wife
Buried in the back pages of the March 5 (p. 2B) and 7 (p. 3B), 2004, issues of the Denver Post, the wife of a man who was beaten to death in his Lakewood apartment at 10555 W. Jewell Avenue in December, 2003, has been arrested as a suspect in his murder.
Darlene A. Spears, 29, was arrested Wednesday, March 3, 2004, on suspicion of first-degree murder and conspiracy to commit first-degree murder, said Steve Davis, a Lakewood Police Department spokesman. Mrs. Spears is the sole beneficiary of eight life insurance policies on her husband, totaling $385,000, according to court documents. Since her husband's murder Mrs. Spears contacted three of the insurance companies about collecting on her husband's policies.
Alvin Lee Spears, 28, died December 7, 2003, after being beaten in his apartment at 10555 W. Jewell Ave., Davis said.
Police knocked on the couple's apartment door the day Spears died after being alerted by a neighbor about a loud and violent argument there, according to an arrest warrant affidavit.
A few moments later she opened the door, dressed in blood-splattered clothing, and police stepped into a grisly scene. Still breathing, Alvin Spears lay on the apartment floor, a maroon towel draped over his head. There was blood on the floor and walls. He was taken by ambulance to St. Anthony Central Hospital, where he died less than two hours later.
Mrs. Spears told police that her husband had earlier opened their front door to two men. One man told her to go into a back bedroom and held the door shut for about 15 minutes. She said she came out and found her husband beaten and bloodied.
She later told investigators that one man escaped through an adjacent bedroom window when police arrived but she didn't see the other man flee the scene. Police didn't hear or see anyone else in the apartment when they arrived,.
After getting a search warrant, investigators recovered a 4-pound sledgehammer covered in blood from the living room. Police also recovered a knife with a broken wooden handle.
Mrs. Spears told police her clothes were bloodied when she moved her husband's body to get to the front door. But the Lakewood Police Department Crime Lab conducted tests on her clothing that indicated some of the stains were the result of blood splatter "found when an item or artifact is around or in close proximity to the blood source at the time the blood was projected." And a blood stain on Darlene Spears' left sleeve is "consistent in size and shape to the bloody knife recovered from the living room."
According to the affidavit, Alvin Spears was a police informant in Baton Rogue, Louisiana, before moving to Denver. Information he gave police there led to the arrests of two drug dealers, Baton Rogue police told Lakewood investigators. Mrs. Spears told investigators that a "contract" had been put out on her husband's life because he was an informant.
On March 8, 2006, Darlene Spears was found guilty of first-degree murder and conspiracy to commit first-degree murder. After a two week trial in Jefferson County District Court the jury deliberated for two days before returning the guilty verdict. First-degree murder carries a mandatory life sentence.
---
Year 2004
Woman held in shooting in Englewood
©2004 Abstracted from stories in the Denver Post and Rocky Mountain News
24-year-old woman surrenders after mother-in-law killed, husband critically wounded
Tuesday, May 18, 2004 — A 24-year-old woman surrendered to police after killing her mother-in law and critically wounding her husband in an Englewood home early Monday.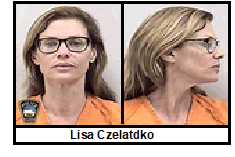 Teresa Spitz, 24, turned herself into police on Monday after fatally shooting of 78-year-old Mariko Shida and the attempted murder of her husband former Marine Peter Spitz, 42, who remains in critical condition after Teresa shot him in the face three times. Teresa Spitz had no prior criminal history according to Colorado Bureau of Investigation records.
Police were summoned to 2908 S. Cherokee Street at 4:52 AM by a 911 call from a female on a cell phone. Inside the home, officers found Mariko Shida dead and former Marine Peter Spitz suffering from multiple gunshot wounds to the head.
Peter and Teresa Spitz had been living with Mariko Shida while they saved money for a house of their own, said Allan Spitz, Peter Spitz's father and Mariko Shida's former husband.
Cupid's arrow outlasts bullets
Abstracted from story by Sarah Langbein, Rocky Mountain News
Despite wife's attack, husband's love unwavering
January 8, 2005, Arapahoe County — Peter Spitz shifted nervously on a wooden bench Friday, as his wife was led into the courtroom in shackles and maroon jail scrubs. His breathing quickened, which was evident by the faint whistle of his purple-and-orange tracheotomy tube, and he leaned toward a friend seated to his left. The woman whispered into Spitz's ear and confirmed that a jail deputy had led Teresa — the woman accused of shooting him three times in the face and killing his mother — into the courtroom.
Friday was just one of a handful of days Spitz has been near his wife since May 17, when she allegedly fired five shots. Two bullets killed his mother, Mariko Shida; the other three tore through his face while he slept leaving him blind.
As soon as he awoke from a two-day, drug-induced coma — blinded and breathing through a tube — Spitz asked for Teresa.
His two grown sons gently broke the news.
"At first, I didn't believe them," he said. " I got mad."
But the news didn't break his desire to be with his wife or tell her that he still loved her.
A judge issued a restraining order barring Spitz from communicating with his wife. He later begged the judge that it be lifted — to no avail. Note that she shot him yet the judge put a restraining order on him.
"I want people to understand that I' m not a lovesick, doting husband who doesn't get what happened," Spitz said. "I' m fully aware of the gravity of the circumstances. I know this is (the result) of a profound mental illness, not a criminal act."
Unlikely romance
Fifteen years ago, 28-year-old Peter Spitz, an Army Reserve recruiter, was introduced to 10-year-old Teresa Dickey, the stepdaughter of a co-worker.
Their meeting meant little at the time, but seven years later, stronger feelings surfaced. "After she was 18, she made it clear that she wanted more," he said. "We were soul mates. We understood each other." The couple's love blossomed slowly because Spitz was on the road, working as a truck driver.
They were engaged for 1 1/2 years before marrying at the Brown Palace Hotel in 2000 and honeymooning in Puerto Vallarta, Mexico.
Teresa then enrolled in a Denver truck-driving school so she could travel the country with her husband. They documented their travels with cuddly photos in front of semitrailer trucks.
In 2003, their only child, a son, was born. For some reason, Teresa believed she wasn't a good mother or a good wife.
An amazing day
One week later was a typical Sunday. The Spitzes puttered around their Englewood home and worked on putting up a chain-link fence. Shida, who owned the home, sat under a backyard tree with the couple's infant son, as he bounced around in a jumper.
"We had an amazing day," Spitz said, a smile filling his face. That night, Mariko Shida treated the Spitzes to dinner at Red Lobster. Back at home, they chatted briefly before heading to bed early.
Shortly before 4 AM, Teresa called a family friend and said she needed to drop off the couple's 10-month-old son. Peter was having a heart attack, she allegedly said.
Teresa arrived at the woman's home with a load of diapers, formula and other baby items. Later, the woman discovered Teresa's driver's license, $500 and a note with the infant's Social Security card that said Teresa wanted the woman to raise the baby.
Teresa then drove back to her home on South Cherokee Way with the intent of killing her mother-in-law and husband.
When police arrived, Peter was barely alive. He remembers talking to a police officer, who stood over his bloodied body, and blacking out on his way to the ambulance.
Teresa later turned herself in to police, still cradling the gun, law enforcement officials said.
They have offered no motive for the shootings.
Spitz spent six months in a nursing home, learning to cope without his sight. He typically goes to physical therapy four or five times a day for a total of about seven hours. He's learning how to read Braille, ride a bus, cook and clean, and now, live alone in transitional housing. His 16-month-old son remains with Teresa's friend.
Partly as a result of Peter Spitz's intervention on behalf of Teresa, she was found not guilty by reason of insanity.
Madness and murder didn't kill Peter Spitz's love for the wife who blinded him
On December 7, 2010, Denver's Westword News ran a follow up story on Peter Spitz and how he has adapted since he was shot. In their feature story they note that Spitz became Teresa's most ardent defender. He refused to cooperate with her prosecution, insisting that she deserved psychiatric treatment, not prison. He told reporters he hoped that the couple would be reunited some day. His stance outraged some family members and alienated old friends. An Arapahoe County jury found Teresa Spitz not guilty by reason of insanity, but there were plenty of people who thought her husband was the crazy one.
Strange as the trial was, the events that followed were even more bizarre. Committed to the Colorado Mental Health Institute at Pueblo, Spitz's wife soon divorced him and legally changed her name to Teresa Lynn. Officials there claim that she's made remarkable progress in a relatively short time; they're now seeking greater privileges for her, including unsupervised trips off-grounds and more time with her son. Spitz believes his ex isn't ready for more freedom and has joined her prosecutors in objecting to the move. He's particularly concerned about her contact with their son Lee, which has troubled him ever since he discovered that she'd attempted to harm the child just weeks before she shot her husband and her mother-in-law.
At the moment Teresa Lynn has more access to their son than Spitz himself does. The legal guardianship calls for Spitz to have up to four visits a month with Lee, but he hasn't been allowed any visits for the past six months — because of clashes with the guardians over his son's care, he says. False allegations from his criminally insane ex-wife haven't helped.
Thanks in no small part to Spitz's own efforts, the woman who blinded him and killed his mother is no longer considered a criminal, but a patient. There's a social-service bureaucracy in place to guard her rights and try to bring her back to society — but the same machinery pays little or no attention to Peter Spitz's concerns or his son's needs.
Peter Spitz is blind. Yet it's the people making critical decisions about his life who don't seem to see him.
Wife released from mental hospital, ex-husband now fears for his life
On April 2, 2011, the Denver Post (p. B1) reported that Teresa Lynn, formerly known as Teresa Spitz, will be allowed to leave the Colorado Mental Health Institute at Pueblo without being accompanied by staff under an order signed by Arapahoe County District Judge Michael Spear.
The order also allows Ms. Lynn to eventually live on her own in the community. Her doctors will continue to monitor and treat her and will have the authority to revoke privileges if appropriate.
Ms. Lynn's now ex-husband, Peter Spitz, who was blinded by the shooting, said that he fears for his life and the life of their son if Teresa is free.
Peter Spitz testified on his wife's behalf at her 2005 trial, arguing that the only way she could have done something so terrible was if she was insane. He now regrets taking that stance, saying he was "stupid in love" at the time. "I think she literally got away with murder, and I helped her," Spitz said.
Lynn was 24 when she shot Spitz in the face multiple times while he slept inside the Englewood home they shared with his mother. She then shot and killed 78-year-old Mariko Shida before getting into her car and calling police. A short time later, she walked into the Englewood police department and handed officers her gun.
At trial, prosecutors argued Lynn's acts were too calculated to be the work of a person who is criminally insane. Lynn's defense argued she had a history of mental health issues that led to a psychotic break — a depiction bolstered by her injured husband's testimony.
After deliberating for about 10 hours, a jury found Lynn not guilty by reason of insanity. She was committed to the state hospital in November 2005.
In December 2010 the hospital's disposition committee recommended off-grounds unsupervised privileges and community placement. According to court documents, Lynn's doctors determined she had "reached her maximum potential in the current treatment setting."
John Franks, deputy chief district attorney for the 18 th Judicial District, argued against expanding Lynn's privileges, calling it a risk to society. He compared her conditional release to a "lab experiment" that uses people rather than mice. But in his order, Judge Spear said he believes the state hospital's supervision will be adequate for both the protection of the public and Lynn's continued treatment.
Former Marine Peter Spitz gains custody of son seven years after ex-wife shot him
Abstracted from article by P. Solomon Bands, Associated Press
Peter Spitz finally reunited with his 7-year-old son.
August 4, 2011 — Last week, an Arapahoe County judge ordered the termination of a guardianship involving Peter Spitz's son, Asher, after the guardians allowed Spitz's ex-wife, Teresa Lynn, overnight visits. The former guardians, Donald and Sheila Reynolds of Aurora, were Lynn's aunt and uncle by marriage.
"It's absolute happiness, overwhelming happiness," Spitz said of the reunion with Asher that took place a few hours after District Judge Timothy L. Fasing granted him full custody July 27.
Spitz has had periodic visits with his son since the shootings in 2004, but he said those stopped more than a year ago after a falling-out with the Reynoldses.
Spitz's attorney, Brett Martin, said Judge Fasing noted that overnight visits by Lynn were a concern during a series of hearings that began in June but granted Spitz custody based on Colorado's family law, including Spitz's constitutional right to raise his son and his fitness as a parent.
Peter's ex-wife, Teresa Lynn, lives under the supervision of doctors at the Colorado Mental Health Institute-Pueblo. And lets hope she stays there.
---
Denver woman arrested after husband stabbed to death
According to the Rocky Mountain News (June 19, 2004, p. 26A) Linda Masetas, 43, was arrested after her common-law husband, Roberto Orenday, 25, was found suffering from a stab wound outside his home at 3419 Marion Street. He died within half an hour after being found by police early on Friday morning (June 18 th ).
Police say he and Ms. Masetas had been involved in a fight during which she apparently stabbed him.
---
What happened to Gene Fish?
© 2006 by Pam Zubeck and Deedee Correll, Colorado Springs Gazette
Search for man missing since June 2004 leaves stones unturned.
If you have information about this case please call (518) 922-7801.
July 3, 2006 edition — Since a retired federal agent, Gene Fish, vanished from his home near Cañon City on June 21, 2004, his parents have spent $80,000 investigating and offered a $10,000 reward for information that helps find him.
His friends and family engaged a geology expert to scour satellite images of his 35-acre rural property, searching for a possible grave.
They've even consulted a clairvoyant.
"I'm totally frustrated," said Gene's father, Bill Fish, of Fultonville, New York, who last spoke to his son on Father's Day in 2004.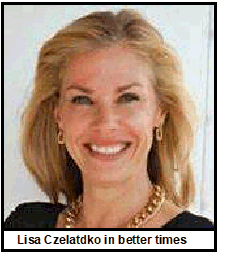 Bill Fish, 89, has cancer, Parkinson's disease and is going blind. He wants to know what became of his only child before he dies, but two years after Gene disappeared, he says few questions have been answered.
Fremont County authorities have rebuffed some of Fish's help but are pursuing other leads. They've talked at least twice with Gene's wife, Lynn, who told authorities Gene stormed from his home. They've walked the property where she said she last saw Gene. And they've reportedly tracked down a child Gene fathered with another woman years ago that the Fish family didn't know about.
"I do very much wish I could answer all of your questions right now, but it would still be inappropriate to do so right now," said Fremont County Sheriff Jim Beicker in response to The Gazette's query about the investigation in May.
His wife Lynn told authorities that Gene, frustrated with his life, said before he left he might go to South America.
Gene hasn't used his passport, credit cards or bank accounts. He had a $4,700 per month pension and a future inheritance estimated at more than $500,000.
Lynn, who now controls Gene's assets, tells friends she wonders what became of him but that she's fed up with Bill Fish's relentless focus on her.
"They need to cut this lady loose and let her get on with her life," said Mark Trotta, Lynn's neighbor at the remote 5,000-acre development. "They're causing Lynn Fish a great deal of distress."
Rocky marriage
Gene Fish, who served in the Air Force and later worked for the Naval Criminal Intelligence Service and National Regulatory Commission, is described by friends as charming, handsome and popular with women. He became Lynn's third husband on February 18, 1997, at the Wedding Mill in Las Vegas, after they lived together for four years.
In 1998, Gene called Joyce Shirey, a previous girlfriend who lives in Virginia. "He wasn't happy about being married," she said. "He told me he made a mistake. I asked him if he already had been cheating and he said, 'Yeah.'"
At 52, Gene retired in January 2003 and that fall moved from New York to Fremont County to join Lynn, who had moved months earlier.
By April 2004, Gene seemed disillusioned, said Larry Durkin of Framingham, Mass., a college chum of Gene's from Siena College in Loudonville, New York.
"He said he was coming back in July to help his parents out," Durkin said.
"I asked him, 'How come you're coming for a whole month?' And that's when he told me there was trouble in paradise. I said, 'You're going to leave Lynn there for a month?' He said things weren't working out, and there were some problems. 'Wherever I go, she's calling me every 10 minutes to find out where I am. It's been going on for a while.'"
Changing stories
Bill Fish said he learned his son had vanished when Lynn called on June 29, 2004, saying Gene had left a few days earlier out of frustration over retirement and work on the house.
On July 2, 2004, she called again, saying Gene left on June 21 after destroying the family computer and some tools in the garage. She also claimed he left with $10,000 cash. On September 2, 2004, Lynn Fish told investigators he left with $20,000 in cash and they found "no signs of obviously damaged tools."
But she told a neighbor, Dan Ainsworth, that Gene went to help on the family farm for the summer, according to a sheriff's report.
In July, she told Gene's friend, Chuck DeLuca, a New York state police investigator who called, that "they" were working on the rock wall and Gene could not come to the phone, DeLuca told authorities, according to the sheriff's report. By September 1 st DeLuca was suspicious and reported Gene missing.
On September 2 nd sheriff's investigators went to Lynn's house. She gave them a 20-minute tour, but no search was conducted, said then-investigator Clint Robertson, who left the Sheriff's Office in January 2005.
The most peculiar part of Lynn's story, Robertson said, involved Gene's pickup. She said her husband left in the truck — a gift from his parents — but said he would send it back to her. She said the truck later reappeared in her driveway. Originally she told Bill Fish on July 2, 2004, that Gene's truck had reappeared in her driveway two days after he left with a smashed CB radio inside. On September 2, 2004, she told investigators the truck never had a CB radio.
No one has come forward to acknowledge helping Gene return the vehicle.
On September 7, 2004, the Sheriff's Office asked Lynn to submit to a lie-detector test.
On September 9, she paid $5,000 to retain attorney Michael Gillick, according to legal records, who wrote a letter to Sheriff Jim Beicker the next day.
He advised that officials "are to have no further direct or indirect contact with Mrs. Fish," and that "no attempts be made to search her residence or other property," because "she does intend to exercise her constitutional rights."
By September 14, the investigation stalled. Robertson noted in the file, "This case is listed as inactive."
Fremont officials won't talk about the case.
In May, 11 th Judicial District Attorney Molly Chilson interviewed Bill Fish by phone. She told Fish's relatives they've tracked down the mother of a daughter he fathered years ago. She knows nothing of Gene's whereabouts, the family said DA officials told them.
A year ago, authorities interviewed Lynn "for hours," according to her attorney.
"She met with the chief investigator for the DA's office, the chief investigator for the Sheriff's Office, and I was present," Gillick said. "They asked her anything and everything they wanted. She took them through the house, took them through the barn. She gave them full access."
Officials didn't use forensic investigative tools and took no evidence during the three hours Gillick was there, he said.
No warrant?
The Fish family's biggest complaint is the Sheriff's Office's failure to seek a search warrant.
The Colorado Bureau of Investigation can assist local law enforcement agencies with forensic searches. But Fremont officials haven't sought the CBI's help, except in May 2005 when they requested a search of missing persons, financial, criminal and public records, said CBI spokesman Lance Clem, who would not say what was found.
Bill Fish's investigators, retired Colorado Springs Police detectives Dave Spencer and Lou Smit, say they wrote an affidavit at the request of a sheriff's detective in March 2005.
In a June 2005 meeting, Chilson warned Spencer and Smit to back off or she'd charge them with interference, said Rick Ranson, an attorney for Bill Fish.
In a September 30, 2005, letter to Ranson, Chilson said there is no probable cause that a crime was committed.
Chilson, who has seven years' experience as a lawyer and fewer than two as district attorney, also told the family she thought a search warrant could later be overturned and any evidence obtained with it suppressed.
Some legal experts who reviewed the affidavit disagree.
It's rare for the courts to overturn a search warrant, said Patrick Furman, a law professor at the University of Colorado in Boulder.
Even when that happens, University of Denver law professor Karen Steinhauser said a good-faith exception allows the evidence to be used.
Steven Duke, a law professor at Yale University, said judges have granted search warrants containing less than the Fish affidavit. "If the authorities want to search the premises, they can almost certainly get a warrant to do so," he said.
"There's an investigation that should be done," said Steinhauser, a former prosecutor for 20 years in the Denver District Attorney's Office. "To say, 'There isn't probable cause, so that's it,' I'm not sure that's the best course of action. Something isn't right here."
Getting detailed
Doug Pillsbury analyzed pictures of Fish's property as a favor to one of Gene's friends.
Pillsbury, of Chesapeake, Virginia, used geographic information systems technology and remote sensing, the same techniques employed to map Hurricane Katrina's impact and locate mass graves in Bosnia.
Pillsbury compared two sets of satellite images of the property. One was taken May 20, 2004, before Gene disappeared, and the other afterward, on July 7, 2004.
An expert in geology and groundwater modeling, Pillsbury detected several disturbances in the July 7 images that weren't there May 20. These images usually are associated with soil changes, such as a tree falling, a rock slide or digging of some kind. Pillsbury doesn't know why the ground was different but is 100 percent sure something changed.
The Fish family gave the findings to Fremont officials in May 2005, but Pillsbury hasn't heard from them.
Beicker said recently he was "interested" in the imagery and wouldn't say more.
Gene Fish's friend, Durkin, went so far as to consult a psychic for clues last month. He interviewed Laurie McQuary of Lake Oswego, Ore., who works with police on murder cases. She said Gene was shot inside the house, is buried on his property and that his disappearance will be resolved soon.
In recent months, Bill and his wife, Agnes, 92, who has Alzheimer's, created a trust for their estate, which provides for Gene, should he return.
Bill Fish doesn't believe, however, that Gene voluntarily left, so he has made sure the trust will fund a continuing private investigation after he dies.
Meanwhile, Lynn lives in the home she shared with Gene in the South T-Bar Ranch, tending to her pets and volunteering for the local fire department. She declined an interview.
A psychic told a longtime friend that Fish was shot and killed inside his Colorado home, that he is buried on his property and that the disappearance will be solved soon.
Records unsealed but case still murky
According to the December 1, 2006, Colorado Springs Gazette, which sought release of court documents in this case, Lynn Fish gave numerous inconsistent statements about his disappearance. Also, investigators conducted a search of his property September 20, 2006, and removed four knives, blood samples from the home's rock wall facing apparently detected using Luminol, bank statements, documents, "green sticky notes," his wife's will, and a "wiccan date book." They also took cash, a passport, and a computer Mrs. Fish said Gene had smashed before he left. Reportedly Necro dogs were used during the September 20 th search in an effort to detect human remains. However, while his remains have not been found it is clear that officials were seeking evidence of a murder.
If you have information about this case please call (518) 922-7801.
---
Lone Tree wife arrested after shooting husband
July 7, 2004 — According to the July 9, 2004, issue of the Denver Post (p. 2B), 30-year-old Lori Alexis Martin had been arrested and charged with second-degree homicide. Her husband, Roy Martin, 30, was found shot to death in their Lone Tree home Wednesday morning after a woman called police.
---
Witness accounts vary as woman stabs man to death at Denver Civic Center
© 2004 Abstracted from story by Sean Kelly, Denver Post
Thursday, August 19, 2004 —Witnesses differ on a woman's motive for stabbing a man to death at Civic Center on Tuesday afternoon.
Shaunequa McClain, 28, attacked Benyam Woldemariam, 29, in the park Tuesday, stabbing him in the neck, to the shock of onlookers.
Mr. Woldemariam fell to the ground twitching and bleeding profusely, witnesses said. He was taken to Denver Health Medical Center, where he was pronounced dead.
Ms. McClain fled and later was arrested at East 12 th Avenue and Lincoln Street according to police and now faces first-degree murder charges.
Acquaintances in the park Wednesday morning said Ms. McClain had told them she recently became pregnant.
Some witnesses said Ms. McClain was acting in self-defense after Woldemariam placed her in a headlock and punched her in the face.
Others said she chased Woldemariam around the park before stabbing him in front of the fountain near Broadway and Colfax Avenue.
One witness, 15-year-old Daniel White, was skateboarding in the park when he saw the two fighting. White said the woman sliced the man's arm, then plunged a knife into his neck while shouting at him.
Both McClain and Woldemariam have prior criminal histories and have served jail time, according to Colorado Bureau of Investigation and Denver court records.
Staff writer Sean Kelly can be reached at 303-820-1858 or skelly@denverpost.com.
---
Pueblo woman arrested after boyfriend stabbed to death
November 8, 2004 — According to the Colorado Springs Gazette (p. Metro2) a Pueblo woman has been jailed on suspicion of second-degree murder in the death of her boyfriend.
A worker at the nearby Colorado Mental Health Institute saw a body in a yard Sunday morning, November 7, 2004, and called police.
Pueblo police found Donald Varner, 43, dead on the front lawn of his home at 1120 W. 13 th Street at about 6:50 AM Sunday. Ms. Kellye D. Newman, 43, who had the same address as the victim, is being held in the Pueblo County Jail on suspicion of murder.
Pueblo police did not release the cause of death Sunday night, but several television stations reported Mr. Varner had been stabbed with a knife.
---
Arapahoe County woman held in boyfriend's shooting death
© 2004 by Joey Bunch, Denver Post
Friday, November 26, 2004 — A 21-year-old woman apparently shot and killed her boyfriend Wednesday night while their three children were in the apartment they shared, according to Sheriff Grayson Robinson.
Sheriece Monae Hurd was kneeling over 25-year-old Quentin Eugene Johnson when deputies arrived about 8:30 PM. According to authorities Johnson had been shot in the chest with a handgun.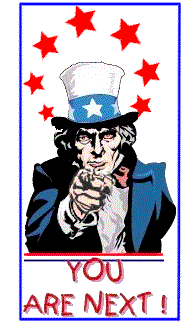 The Sheriff's Office received a 911 call from inside the apartment. Investigators believe Hurd made that call, Robinson said. The family's apartment is at 1799 S. Dayton Street in an unincorporated area west of Aurora.
"We had a lengthy discussion with her about what happened," Robinson said. "Suffice it to say, we felt the evidence supported a charge of first-degree murder, which...indicates premeditation."
The three young children were taken away by family members, said Robinson, who was hesitant to share details of what Ms. Hurd told investigators.
Ms. Hurd was being held without bond in the Arapahoe County sheriff's detentions facility on Thursday after being charged with first-degree murder, a crime that carries a sentence of life in prison.
Denver Post staff writer Joey Bunch can be reached at 303-814-2136 or jbunch@denverpost.com.
Shooting suspect claims self-defense
Abstracted from article by Sarah Huntley, Rocky Mountain News
Police records show altercation preceded slaying
November 27, 2004 — A 22-year-old mother accused of killing her boyfriend while her three small children were home told investigators she was defending herself when she pulled the trigger.
"I' m not a murderer. He was chasing me around," Sheriece Hurd said, according to an arrest affidavit filed in Arapahoe County Court on Friday. "He told me it was a .22 and it wouldn't do anything."
Hurd acknowledged she and her boyfriend, Quinton E. Johnson, had been arguing in their apartment in the 1700 block of South Dayton Street. Ms. Hurd told investigators she removed a .22-caliber handgun from a case stored under her bed, then loaded and cocked the weapon after Johnson pushed her onto the bed, the court records say.
At some point during the altercation, Ms. Hurd put the gun down but reached for it again after another struggle broke out.
When deputies arrived at about 8:25 PM, they found Johnson lying on the bedroom floor. He' d been shot in the chest.
Hurd was leaning over his body, screaming, "Oh God, get up," and "Is he OK?" according to the affidavit.
Three children, ages 6, 4 and 6 months, were in the apartment when deputies arrived. At one point, two of the children were standing in the bedroom doorway, watching while their mother sat on the floor in handcuffs, according to court records.
Johnson, 25, was the father of two of the three children.
Deputies found several rounds of ammunition on the floor under Johnson's leg and a possible bullet hole in the ceiling. The apartment upstairs was empty.
Arapahoe County Sheriff Grayson Robinson said deputies had been called to the couple's unit a few times in the past year on reports of a disturbance. No one was charged in the previous incidents because there was no evidence a crime had been committed, he said.
Records maintained by Aurora police show Ms. Hurd called 911 last summer while living in another apartment with Johnson to say he was breaking things inside their home. Officers determined there had been a verbal argument, and no one was arrested.
Hurd had no significant injuries when deputies arrived Wednesday, according to Robinson. Investigators photographed one mark on her arm but the sheriff said it could not be determined what caused it or how long it had been there.
Ms. Hurd has no criminal record, according to the Colorado Bureau of Investigation. Johnson has a lengthy arrest history, which includes convictions for forgery, drug charges and repeated traffic offenses.
A former girlfriend, Lakeisha Bannon, said she knew of no previous problems between the couple. Ms. Bannon, who had two children, ages 3 and 5, with Quinton Johnson, said she would remember his sense of humor. "He was funny and outgoing," Bannon said Friday. "He talked a lot and laughed a lot."
Sarah Huntley can be reached at huntleys@RockyMountainNews.com or 303-892-5212.
---
Denver police officer's father killed by girlfriend
According to the Friday, December 10, 2004, edition of the Denver Post (p. 2B) the father of Denver police officer Brian Gordon was killed by his girlfriend on Wednesday, December 8 th .
Nancy Cummings, 42, was arrested Wednesday night on the 2100 block of Stout Street for investigation of first-degree murder. Police found the body of her boyfriend, James Gordon, 62, in his eighth-floor apartment at 5150 E. 34 th Avenue about 5 PM when they responded to a welfare check. He had been stabbed to death with a sharp object, possibly a knife to his chest.
According to the January 21, 2006, Rocky Mountain News (p. 18A) Ms. Cummings was sentenced to 17 1/2 years in prison after pleading guilty to second-degree murder in the killing of James Gordon.
Prior to this murder Ms. Cummings had a lengthy criminal history including arrests for domestic violence, assault, and prostitution.
Year 2005
Woman stabs man to death in Aurora residence
According to court records on February 26, 2005, Aurora police officers responded to a call at 1 AM involving an assault at a residence on South Salem Street. The officers were advised that a male had been stabbed by a female who had fled.
The officers located Andrea Humphrey, age 19, a few blocks away. Ms. Humphrey was bleeding and a trail of blood was traced from where she was caught back to the Salem Street residence where the victim, Jason Johnson, was found dead in the kitchen from a single stab wound to his chest. Apparently during the altercation Ms. Humphrey had been beaten and hit her head against a counter. She also had a blood alcohol content (BAC) of 0.104 after being taken into custody.
Ms. Humphrey was subsequently charged with first-degree murder with extreme indifference and felony menacing with a weapon. After receiving medical treatment and being read, and signing a statement acknowledging she understood her Miranda rights to remain silent and have an attorney present, she made a confession. However, the detectives interviewing her did not immediately tell her that the victim had died. Late in the interrogation the detective informed Ms. Humphrey that Jason Johnson was dead. After that she became emotionally distraught, collapsing into tears and hysterics.
In conformance with the well-known propensity of courts to rule in accordance with emotions and feelings where females are concerned, the trial judge, Richard Turelli, granted a motion by the defense to suppress her statements made during the interrogation because she became distraught after learning she had killed a man.
As the prosecution obviously relied heavily on her confession, they appealed. On April 17, 2006, in case 05 SA 364 the Colorado Supreme Court ruled that Ms. Humphrey's statements prior to being told she had killed a man were admissible but after she became emotionally distraught they were not.
Apparently in the end the whole tape was played for the jury anyway. Having heard and seen all the available evidence, on June 15, 2006, Andrea Humphrey was found not guilty . The evidence for cocombatancy and self defence seems clear from the police report and once again the jury system seems to have worked.
The problem in this case is with the double standard applied by the courts regarding Ms. Humphrey's testimony. It is unreasonable to expect any court would exclude a man's confession simply because he became emotional and hysterical.
---
Teenager murders her boyfriend in Lakewood
According to the Sunday, May 8, 2005, edition of the Denver Post (p. 2C) a 17-year-old Lakewood girl was arrested on charges of first-degree murder in the death of her boyfriend, Samuel Stanczyk, 26.
Stanczyk was found shot to death Thursday morning, May 5 th , in an apartment in the 13000 block of West Cedar Drive in Lakewood. Police believe the murder occurred after the couple had gotten into a fight.
---
Sister runs over her brother after family fight in Colorado Springs
According to the July 20, 2005, edition of the Colorado Springs Gazette (p. Metro 4) Dottie Ortivez, 27, was arrested on suspicion of vehicular homicide in the death of her 42-year-old brother, Natal Ortivez. She also faces charges of reckless driving, driving without a valid license, driving under the influence of drugs, and failure to report a traffic accident.
Natal Ortivez just before 2 AM on Saturday, July 16th, after being found in the Uintah Street near McArthur Avenue. While investigators initially thought it was a hit-and-run accident, witnesses came forward and told officers of a family fight near the family house in the 1900 block of Bennett Avenue.
According to witnesses Dottie Ortivez took her mother's Jeep and began to drive away. Natal Ortivez "jumped onto the driver's side of the vehicle and clung to the outside of it as it traveled out of sight." His body was found about four blocks from the house of Bennett Avenue.
Dottie Ortivez was still driving the Jeep on Monday near the 5000 block of Rain Drop Court when she was arrested. Police said they found evidence on the Jeep that Natal Ortivez had been run over.
Dottie Ortivez had previously pled guilty in 2002 to possessing an instrument used for forgery and driving under the influence of alcohol. Her license had been revoked for an alcohol violation according to court records.
---
Colorado Springs police seek girlfriend in man's shooting death
© 2005 by Anslee Willett, The Gazette
July 29, 2005 — The girlfriend of a slaying victim was accused of having him killed to avenge an alleged beating. An arrest warrant was issued for Marjorie Amber Morrison, 18, on suspicion of first-degree murder.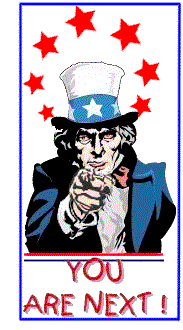 Ms. Morrison, whom police have been unable to locate, is suspected of having her 20-year-old boyfriend, Kyle Shannon, killed June 26, 2005. He was shot once in the back outside a house in the 800 block of East Vermijo Avenue.
"She's the reason why the suspect shot him," Colorado Springs police Sgt. Sal Fiorillo said. "She set the whole thing in motion."
The suspected shooter, Michael Wayne Wildee, 16, was arrested this month in Sacramento, California. He is also facing a first-degree murder charge.
According to court documents, Shannon's killer pulled up in a Cadillac, got out and said, "Don't you ever put your hands on Amber again!" Shannon replied, "That's my baby's mother!"
The shooter hit Shannon in the face with a gun.
"We want no problems," Shannon's friend told the shooter, according to the affidavit for Wildee's arrest.
Shannon and his friend were walking away when Shannon was shot, the affidavit says.
A friend of the couple told police Ms. Morrison said to Shannon, "I'll have somebody kill you!" several times during the past year, the affidavit says.
Marjorie Morrison and another woman were with Wildee when he was arrested in Sacramento. Morrison was released because there was no warrant for her arrest at that time.
The other woman told police that when Wildee was arrested and the two women were alone in the car, Ms. Morrison said to her, "I set it up because my baby's daddy was beating me up," the affidavit says. There is seemingly no end to the "abuse excuse."
In September 2003, Marjorie Morrison took out a temporary restraining order against Shannon, according to court papers but Kyle Shannon did not have any assault convictions in Colorado, according to court papers.
Marjorie Morrison gets seven years for having boyfriend murdered
Admits asking man to kill ex-boyfriend
November 10, 2006 — According to the Colorado Springs Gazette (p. Metro3) Marjorie Amber Morrison, 20, pled guilty Thursday, November 9 th , to reckless manslaughter in the death of Kyle Shannon, 20, who was shot in the back in the 800 block of East Vermijo Avenue in June 2005.
The suspected shooter, Michael Wayne Wildee, 18, will go to trial in February. Ms. Morrison agreed to testify against him as part of her plea bargain.
During a brief hearing November 9, 2006, the day her trial on first-degree murder was to begin, Ms. Morrison admitted she "recklessly caused" Wildee to shoot Shannon by asking him to come to Colorado Springs from Denver to kill him.
A police affidavit claims Morrison, who had a child with Kyle Shannon, often fought with him and had several times threatened to have someone kill him.
Senior Deputy District Attorney David Webster said in court Thursday that Wildee had once held a gun to Ms. Morrison's head, so she knew he was capable of killing Shannon.
In exchange for her plea and promise to testify against Wildee, prosecutors agreed to a sentence of seven years in prison and three years of parole.
Some of Kyle Shannon's relatives were upset over what they perceived as a light sentence. After the hearing, several family members yelled angrily at Webster.
"We feel it's not justifiable for what all she's taken from our family," said one family member.
Marjorie Morrison will be sentenced January 19, 2007. Under the plea agreement, she cannot appeal.
---
Public help sought in fatal August stabbing of Denver man
On August 5 th Candelario Villa, 43, went to a west Denver bar with friends to celebrate a relative's birthday. Villa, who also goes by the names Pancho and Frank, was later dropped off at his apartment in the 3100 block of South Federal Boulevard with one of his acquaintances.
On August 9 th family members called police and asked them to check on his welfare because no one had seen Villa since the celebration. Police went to the Dartmouth Condominiums and found him dead from at least one stab wound.
Homicide detectives have interviewed several witnesses but have not made an arrest. They are looking for an Asian woman in her 30s and about 5-foot-4 and 125 to 130 pounds who might be a possible witness. She has brown hair extending to her lower back, police said.
By years end nearly five months had passed since Candelario Villa was found stabbed to death in his apartment in Denver, and police are asking the public's help in solving the crime. Anyone with information may call Crime Stoppers at 720-913- STOP (7867).
---
Woman arrested for domestic violence after killing man in Commerce City
According to the August 29-30, 2005, editions of the Denver Post William D. Giles, 27, was shot to death in Commerce City on Sunday, August 28 th , the result of an apparent domestic dispute, police Lt. Ross Sibley said in a prepared statement.
Elma Garcia, 45, was being held on investigation of second- degree murder and domestic violence. Ms. Garcia, a resident of Pueblo, was also wanted on a fugitive warrant for cocaine trafficking dating from July 19, 2005.
Police were called to the 6500 block of East 61 st Place about 4 PM regarding a loud argument and a shot fired in the basement of a house there, Lt. Sibley reported.
Arriving officers found Giles with a gunshot wound. He was taken to Denver Health Medical Center, where he died from his injuries.
---
Woman arrested for stabbing man to death in Wattenburg
October 22, 2005 — A 25-year-old Brighton woman was arrested and charged with second-degree murder Saturday after a man was found dead in a Wattenburg home.
Sheriff's deputies arrested Heather Severson around 2:45 AM and booked her into the Weld County Jail. Police say she stabbed to death 69-year-old Samuel Sandoval.
On Friday night, Weld County sheriff's deputies were called to the Greeley Police Department to speak with several people about a homicide.
According to the people deputies interviewed, a man had been recently killed in a home near Wattenburg. Wattenburg is a small, unincorporated community about 5 miles southwest of Fort Lupton.
Deputies responded to the 11000 block of Weld County Road 6, where they found the dead man. Vicki Harbert, a spokeswoman for the Weld County Sheriff's Office, said that Severson told investigators she stabbed Sandoval and turned over a folding knife that has about a 5-inch blade. Severson told authorities the knife belonged to Sandoval. Investigators have not confirmed that the knife was the weapon used to kill Sandoval.
---
Two women involved in murder of man in Commerce City
Abstracted from articles in the December 25-27, 2005, editions of the Denver Post
Woman who lived with him arrested; another sought. The victim was found dead at his apartment December 23, 2005. A source told police that a second woman was in the area at the time of the killing.
According to the December 25, 2005, edition of the Denver Post (p. 2C) Commerce City police were looking for two women in the murder of 48-year-old Steven Winters of Commerce City. On December 26 th police arrested a 32-year-old woman and are looking for a second woman in the murder of Steven Winters. He was found dead, covered in blood, at 1:11 PM Saturday, December 24 th at his home. He had been dead an estimated eight to 12 hours, said Commerce City Police Sgt. Joe Sandoval.
Winters' home in the 6500 block of East 63 rd Place showed a struggle had taken place, Sandoval said. A call for help that was placed from the home by a man had described a medical emergency, he said.
But "things were in such disarray that it appeared there was more to it," he said. An initial report from medical examiners led to officers classifying the case as a homicide later in the afternoon.
Ms. Chuntae Frazier was arrested on suspicion of first-degree homicide on December 26 th. Ms. Frazier has an arrest record that includes assault, shoplifting, vehicle theft and possession of drug paraphernalia, according to the Colorado Bureau of Investigation database. Ms. Frazier was living with Winters in his apartment for some time, Saunders said.
A source told police that a second woman was around Winters' apartment at the time the homicide occurred. That woman is described as black, in her early 20s, about 5-foot-1 to 5-foot-6 with a thin build. Saunders said he does not know if she is a victim, a suspect or a witness to the homicide.
An autopsy was scheduled on December 27 th for Steven Winters to determine his cause of death, said Commerce City police Detective Mike Saunders.
[EJF note: As is typical in these cases the fact that this is domestic violence against a man was artfully concealed in the initial reports and only the briefest possible mention was made of this murder until Ms. Chuntae Frazier, 32, was arrested on charges of first-degree murder.]
---
| EJF Home | Join the EJF | Comments? | Get EJF newsletter | Newsletters |
| DV Home | Abstract | Contents | Authors and Site Map | Tables | Index | Bibliography |
| Chapter 13 — Women Who Have Killed Their Partners In Colorado |
| Next — Female Domestic Violence Killings In Colorado - 2006-2010 |
| Back — Female Domestic Violence Killings In Colorado - 1996-2000 |
---
This site is supported and maintained by the Equal Justice Foundation .