Female Domestic Violence Killings In Colorado — 2011-2015
This site is copyrighted, supported, and maintained by the Equal Justice Foundation.
---
| EJF Home | Join the EJF | Comments? | Get EJF newsletter | Newsletters |
| DV Home | Abstract | Contents | Authors and Site Map | Tables | Index | Bibliography |
| Chapter 13 — Women Who Have Killed Their Partners In Colorado |
| Next — Female Domestic Violence Killings In Colorado - 2016-Present |
| Back — Female Domestic Violence Killings In Colorado - 2006-2010 |
---
Stories used here are reproduced under the Fair Use exception of 17 USC § 107 for noncommercial, nonprofit, and educational use.
Note: The term "redfem" is used as a synonym for neo-Marxist radical feminist as described by the essays here.
If you have, or know of a story about abused or murdered men in Colorado that should be posted here please send it, or a link to comments@ejfi.org.
Index
Iraq war veteran killed by estranged wife in murder-suicide in westside Colorado Springs
Castle Rock mother files protection order against husband then kills their kids
Fort Collins woman arrested for first-degree murder after ex-husband found stabbed to death
Montrose man dies after girlfriend slashes his throat with beer bottle in Fort Collins
Two arrested in Calhan after apparent love triangle murder
Golden woman shoots her husband then calls the cops
Colorado Springs whore helps murder man for $200 and his pickup truck
Fort Collins woman arrested after slitting her fiance's throat
Aurora police arrest woman after she stabs boyfriend to death
Colorado Springs woman arrested for murder after her husband and mother's bodies found in mobile home
Two men turn up dead in Lamar woman's bed
Colorado Springs woman throws baby to police and runs after committing murder
Wife fatally stabs husband then herself in Littleton
Wife, daughter held in February killing of Widefield man
Steamboat Springs woman kills her son in order to harm husband
Colorado Springs woman murders man in apartment and is sentenced to just six years in prison
Wheat Ridge woman goes missing, her roommate is arrested for her murder
A previous roommate of Melissa also turned up dead
73-year-old Lakewood woman beats her husband of 53 years to death with a hammer
Daughter stabs her mother 151 times and then beats her with baseball bat in Aurora
Cortez woman stabs man with kitchen knife
Disabled Army veteran shoots her mother in the back
Iowa woman flees Colorado Springs child protection services and murders man in the process
Idaho Springs mom shakes her baby to death then tries to hire hit man to kill her boyfriend
Teenage couple kill grandparents for the money in Sterling
Murder of Colorado Springs man stemmed from dispute over dope, ring and $10
Westminster woman runs over, kills husband in fight, later tells cops she needed 'the last word'
---
Year 2011
Iraq war veteran killed by estranged wife in murder-suicide in westside Colorado Springs
Abstracted from story by Jakob Rodgers, Colorado Springs Gazette
Holder of Bronze Star murdered by estranged wife
January 10, 2011 — A decorated Iraq war veteran was found dead in his home Saturday. It was later determined that he was shot and killed by his estranged wife before she turned the gun on herself at 829 Skyway Boulevard in westside Colorado Springs.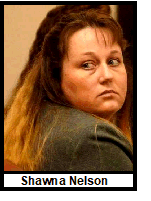 Aaron Sevey, 48, who won a Bronze Star during service in Iraq, died of multiple gunshot wounds, an autopsy by the El Paso County coroner found. "She shot him right as he entered the door," Aaron's son James Sevey said. "Shot him twice in the torso."
An autopsy found that Pam Sevey, 44, died of a single, self-inflicted gunshot wound. His death was ruled the city's first homicide of 2011,e.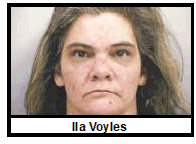 Aaron and Pam Sevey were married about five years ago but had been separated for two years and were living apart. They had filed for divorce but never went through with it apparently so that Pam and her twin 16-year-old daughters from an earlier relationship could still have health insurance
Aaron Sevey was an active duty soldier for about four years before switching to the National Guard and moving to Colorado Springs roughly 15 years ago. He was activated and sent to Iraq a few years ago. He was awarded a Bronze Star while serving as an engineer there with a Colorado National Guard unit helping to build dams and other structures.
He was injured when an improvised explosive device exploded and damaged a nearby Humvee. He suffered a severe shoulder injury and had to have nearly 20 surgeries.
---
Castle Rock mother files protection order against husband then kills their kids
Abstracted from story by Carlos Illescas and Kieran Nicholson, The Denver Post
May 24, 2011 — Kelli Lynn Murphy, 41, of Castle Rock called police at 7:48 AM to report that she was trying to commit suicide.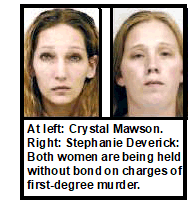 When asked by a police dispatcher whether there were any children in the home, the mother replied: "They are in heaven."
When police arrived at the Founders Village home of Mrs. Murphy, they found her son, 9-year-old Liam, and his sister, Madigan, 6, dead in their bedrooms. Castle Rock Police Chief Tony Lane said the bodies had no visible signs of injury.
Mrs. Murphy was treated at a hospital for wounds to her wrists and arrested Monday afternoon, Chief Lane said.
Police say the children's father, Robert Murphy, is not a suspect. Castle Rock police made a welfare check at the Murphy home at the request of Robert Murphy on Sunday, May 22 nd . But Chief Lane would not say what happened during the visit except that it "related to this," meaning the deaths.
The past year was a turbulent one for the couple. They filed for bankruptcy and divorce, and Kelli Murphy got a protection order against her husband. A hearing had been slated for Monday to discuss a parenting schedule.
According to court documents Kelli Murphy filed for a protection order at Douglas County District Court on March 3 rd . She alleged domestic violence by her husband against her and the children. It was not clear whether Robert Murphy replied to the allegations. A temporary protection order was granted but was later withdrawn.
On April 26, 2011, Kelli Murphy withdrew her request to dissolve the marriage, saying: "I do not want to divorce my husband." Her bid to end the proceedings — which was denied — said she had filed for divorce "wrongly, out of anger."
"I do not want a divorce, and my husband has told me that as well," Kelli Murphy's court document said. "This needs to stop. We need counseling, not a divorce."
The family had financial trouble in the months leading up to the children's murders. The couple filed for bankruptcy last June. Robert Murphy worked for Qwest Communications and made more than $71,000 in 2009, the bankruptcy document said. But in 2010, his earnings dipped to about $33,000. At the time of the filing, the documents say the couple had $149 in a checking account and $50 in savings, with more than $20,000 in debt.
On November 27, 2012, a jury found Kelli Lynn Murphy guilty of two-counts each of first-degree murder after deliberation and first-degree murder of a victim under 12 by a person in a position of trust. She was then sentenced to two life terms in prison without possibility of parole.
---
Fort Collins woman arrested for first-degree murder after ex-husband found stabbed to death
Abstracted in part from article by Madeline Novey, Reporter-Herald
August 17, 2011 — Fort Collins police arrested 38-year-old Stephanie Theander on charges of stabbing to death her ex-husband, Gregg Theander, 48, earlier this month.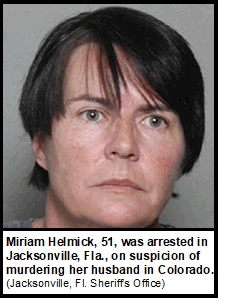 Fort Collins Police Services arrested the Fort Collins woman around noon at North Colorado Medical Center in Greeley. Gregg Theander's brother said that Stephanie tried to commit suicide at a hotel and was taken to the medical center where she was later arrested.
Stephanie Theander is charged with first-degree murder, first-degree burglary, and domestic violence. She is being held without bond at the Larimer County Detention Center in Fort Collins.
An autopsy completed by the Larimer County Coroner's office on August 9 ruled the death as a homicide. The cause of death was the result of stab wounds to the torso.
Gregg Theander's girlfriend found him dead in his southeast Fort Collins home, 2201 Creststone Court, on August 8, after she tried unsuccessfully to contact him by phone, police said. Gregg and Stephanie had purchased the Creststone Court home in March 2010 but divorced in May of that year.
She called his employer, who said he did not show up for work. She then went to his home, where she found him dead with stab wounds to the torso.
Gregg Theander, a former Loveland resident, had worked for Colorado-based HealthStyles Exercise Equipment since 1994, according to a website biography, and was the regional manager for Northern Colorado stores. It said he was an avid runner and cyclist. The couple has two children, a boy nine and a girl 10 and they are reported to be staying with an aunt.
---
Montrose man dies after girlfriend slashes his throat with beer bottle in Fort Collins
Abstracted in part from story by Michael Roberts, Westword
October 2, 2011 — Azura Lakin, age 20, slashed Montrose resident Shaun Cassidy, 23, in the neck with a beer bottle. Cassidy died, but no charges have been filed against Lakin to date. Why not? Authorities are determining whether her actions qualify as self-defense.
The Fort Collins Coloradoan reports that Cassidy and Ms. Lakin got into a fight while out on the town in Fort Collins and the argument continued after they went to her apartment, in the Gables at Silverplume complex 1601 W. Swallow Road in Fort Collins.
During the argument Ms. Lakin slashed and stabbed Cassidy in the throat with a broken beer bottle and apparently beat him over the head with a bottle or some other blunt object.
According to the arrest affidavit, Ms. Lakin told police she had been fighting with Cassidy and hit him twice with a beer bottle because he broke her cell phone.
She said it happened in the hallway just outside her apartment. Lakin told the officer, "It felt different" when she hit Cassidy with the bottle the second time.
Police were called to The Gables at Silverplume complex where they found Cassidy outside Ms. Lakin's apartment and administered first aid as they waited for paramedics to arrive. He was then taken to the hospital in critical condition but it was too late. After he died, an autopsy listed the cause as "extensive cerebral infarction" related to stabs and cuts to the neck. The coroner also listed a "blunt-force injury" on his head's left side.
What happened next
Ms. Lakin was arrested and jailed after the incident, but released from custody after a week. Representatives from various agencies tell the Coloradoan she hadn't been formally accused yet because the incident might under the state's Make My Day law, which allows an individual to defend himself or herself at home.
An example of this ruling came in the May 2010 shooting of Marcus Duran by Darrell Kutchin, whose homicide was ultimately found to be justified. However, the fact that Ms. Lakin told police the stabbing happened in the hallway rather than in her apartment would argue against a Make My Day defense. But Ms. Lakin was exonerated by prosecutors under Colorado's Make My Day Law.
[The EJF thinks that there would be little question as to whether this was a criminal homicide if a man had slashed his girlfriend's throat outside his apartment.]
---
Two arrested in Calhan after apparent love triangle murder
Abstracted from stories in the Colorado Springs Gazette
October 25, 2011 — Two people have been arrested for first-degree murder in the Saturday, October 22, 2011, shooting death of a 55-year-old man in Calhan in eastern El Paso County. The victim has been identified as Robert Miles, a former boyfriend of 47-year-old Traci Lynn Adams, who lived at the house.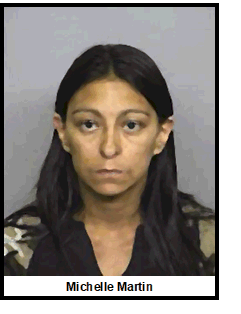 Ms. Adams and her boyfriend, 48-year-old Mark Manyik were arrested October 24, 2011, on suspicion of first-degree murder, conspiracy to commit first-degree murder, aggravated robbery and tampering with evidence, the El Paso County Sheriff's Office said.
The shooting happened about 7:40 PM Saturday at a home on the 15000 block of North Ellicott Highway. It was reported as "burglary in progress" and deputies were originally told that Miles had broken into the house and was shot during a struggle. When they arrived deputies found Miles on the ground with a gunshot wound to his abdomen outside Manyik house. He was taken by helicopter to a hospital where he died. An autopsy conducted Monday by the El Paso County Coroner's office ruled that Miles died from a gunshot wound.
But what Manyik and Ms. Adams told deputies from the start didn't add up to an attempted burglary.
In his original story Manyik said he heard the front door open while loading his guns "for what he considered to be an inevitable confrontation" with Miles, according to an arrest affidavit.
Manyik told deputies he fired out of fear that Miles would hurt Ms. Adams, who was said to be showering at the time.
Manyik told deputies Miles once threatened him with a table leg and he thought Miles broke Ms. Adams' nose in April. Manyik added that he possibly found Miles footprints on his property Friday.
But deputies were tipped of on Sunday by Miles' friends, who said they heard Miles talking to Ms. Adams on the phone on Saturday, October 22 nd . Lalauna Sandage and another friend said they were with Miles earlier in the day and that Traci Adams had repeatedly called and texted Miles, saying that her boyfriend was away. Miles then left to meet her and never came back. Ms. Sandage told deputies that Miles was worried he was being lured into an attack but went to Calhan anyway.
Though Traci Adams insisted she didn't call Miles before the shooting, phone records showed that she made 16 calls to him that night. When shown the phone records Ms. Adams admitted to luring Miles to his death because she was afraid Manyik would break up with her.
She confessed to telling Miles to "just walk into the residence" and she intentionally left the front door unlocked. To hide evidence of her calls she took Miles' phone while he was still alive and moving and later threw it away on an eastern El Paso County road.
The murder plan appears to have been hatched Friday when Ms. Adams heard Manyik say he would "do something" to Miles, though he didn't go into detail. Manyik then left a voicemail on detective Patrick Gattenby's phone Friday threatening to shoot Miles in the "belly" with a shotgun. Apparently Manyik called Gattenby because he had investigated a domestic violence incident between Miles and Traci Adams that was alleged to have occured in April 2011. That investigation finally began in September but Ms. Adams didn't cooperate.
However, Detective Gattenby was off duty Friday and notified detective Cliff Porter on Monday morning that he missed the voicemail, which was left on his desk phone, said Sgt. Mike Schaller, sheriff's spokesman.
Shortly after hearing the message Monday, deputies called Manyik, who, along with Ms. Adams, agreed to meet investigators. Traci Adams, in particular, welcomed the detectives' offer.
According to the police affidavit she was "happy" since she could "get the story out word for word, because last time we talked we hadn't gotten' a chance to get our stories together."
On November 26, 2012, Mark Manyik was sentenced to 22 years in prison for second-degree murder. He was also sentenced to ten years for aggravated robbery and three years for tampering with physical evidence. Those terms will be served concurrently with the murder conviction.
Traci Lynn Adams guilty of murder in love-triangle killing
Abstracted from story by Lance Benzel, Colorado Springs Gazette
In the end, "Ms. Innocent" was anything but.
August 1, 2012 — An El Paso County jury returned guilty verdicts on all counts against Traci Lynn Adams, accused of first-degree murder in an apparent love-triangle slaying in Calhan east of Colorado Springs.
Robert Miles, 55, was shot in the stomach with a shotgun October 22, 2011, when he arrived at the home Ms. Adams shared with then-boyfriend Mark Manyik.
Prosecutors showed that the now 48-year-old Traci Lynn Adams baited the trap — promising Miles, an ex-boyfriend, "birthday sex" and a candlelight dinner if he came over.
Dubbing Adams "Ms. Innocent" during their closing arguments, prosecutors hammered on discrepancies and evidence that contradicted her claims she wasn't in contact with Miles. Phone records showed evidence of 16 phone calls between Miles and Ms. Adams, and surveillance footage from the Pop a Top Saloon in Peyton showed they sat at the bar together a day before the killing, prosecutors said. In another setback for Ms. Adams, Robert Miles had told his roommates about her offer of birthday sex and dinner before he left home.
At trial, Adams' court-appointed defense attorneys sought to portray her as a domestic-abuse survivor who grew so afraid of Manyik after the shooting that she went along with his story but her "abuse excuse" didn't work.
After roughly a week of testimony, the eight-woman, four-man jury returned a verdict in about four hours. Ms. Adams displayed no sign of emotion when the verdicts were read. Fourth Judicial District Judge Theresa M. Cisneros proceeded directly to sentencing, imposing life without parole, the mandatory penalty for first-degree murder when the death penalty isn't being sought.
Her co-conspirator, Mark Manyik, was tried in late September and a jury found him guilty of second-degree murder and aggravated robbery on October 2, 2012. The aggravated robbery charges stemmed from the fact that Manyik helped Ms. Adams dispose of the victim's cell phone to hide evidence of phone calls and text messages she had used to lure Robert Miles to his death.
---
Golden woman shoots her husband then calls the cops
December 18, 2011 — A Golden woman has been charged with first-degree murder for shooting and killing her husband.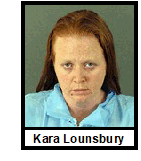 Just after 10 PM Denise Lynn Elliott, 47, called police to report that she had shot her husband, 48-year-old Ronald Ray Elliott, at their home at 245 Fawn Street in Golden. When police arrived on the scene they found Mrs. Elliot outside and her husband dead inside their home.
Neighbors said they heard an argument in the home prior to the shooting but said the couple were peaceful and could be seen out walking their dogs around the area.
Records do not show any criminal history for Denise Elliot in Colorado. Donald Elliott was arrested three times since 2002 on suspicion of driving drunk in Jefferson and Adams counties. There are no records of prior domestic violence calls to the house.
Mrs. Elliot is being held in the Jefferson County Jail on first-degree murder charges.
---
Year 2012
Colorado Springs whore helps murder man for $200 and his pickup truck
Abstracted from story by Lance Benzel, Colorado Springs Gazette
C olorado Springs is a military garrison with five large bases within the county. It should be noted that if such areas ban the world's oldest profession the result is crime, disease, and prostitution, as illustrated here.
Conversely, if it is treated like any other profession the result is simply prostitution.
August 21, 2012 — Michael Ramirez, 59, was found murdered in a bathtub in a room at the Chief Motel, 1624 South Nevada Avenue. The room had been rented by Jeannette Silvia, 48, and then-boyfriend Joseph Santos-Torres, 49.
Authorities say the couple tried to flee in Ramirez's stolen pickup after the murder but that a drunken Jeannette Silvia was involved in two crashes on the way out of town, effectively ending the escape attempt. The two were then quickly apprehended by police.
An autopsy determined Ramirez was strangled with a belt and also suffered non-fatal stab wounds. Authorities stated that he was killed for his wallet containing $200 and a 2000 Chevy pickup.
During a week-and-half-long trial at the end of September 2013, prosecutors provided evidence that showed Ramirez had paid Jeannete Silvia $100 for a sex act during a night of drinking. He was then lured back to her room two days later, where he was attacked and slain in the bathroom.
Defense attorneys claimed the murder was committed by Joseph Santos-Torres in a jealous rage and then coerced Ms. Silvia to help him get away. They told the jury that Jeannette Silvia was a victim who was kept under Santos-Torres thrall through domestic violence and threats. During closing arguments the prosecution called that an "imaginary" claim unsupported by evidence.
On October 4, 2013, the jury handed up sweeping convictions against Jeannette Silvia for first-degree murder, aggravated robbery, motor vehicle theft. and other crimes. She was sentenced to life in prison.
Joseph Santos-Torres was due for trial in July 2013, but it was postponed because of an outburst in court that raised questions about his mental health. His case was placed on hold while attorneys battled over a defense claim that he was unable to understand the proceedings against him. He was eventually found competent to stand trial and was found guilty of first-degree murder and all other counts on December 22, 2013.
---
Fort Collins woman arrested after slitting her fiance's throat
Abstracted from articles in the Fort Collins Coloradoan and Westword
October 5, 2012 — A 23-year-old Fort Collins woman was arrested on a charge of second-degree murder Friday night after slitting her finance's throat during an argument.

Nicole Marie Ryan was arrested at the scene on the 400 block of North Meldrum Street in Old Town Fort Collins. Her fiance, Raymond Wimmer, was transported by Poudre Valley EMS and was declared dead about the time he arrived at the hospital, said Fort Collins police Sgt. Kristy Volesky.
Ms. Ryan called 911 around 11:25 PM and told dispatchers she'd injured her husband, although they were not yet married. The incident occurred in the basement bedroom of a home they shared with Ryan's mother, brother and another roommate, Sgt. Volesky said.
No other people are believed to have been home during the incident, and details of the argument are unclear. Ms. Ryan's booking charges include a domestic violence enhancement to second-degree murder.
The Larimer County Coroner's office conducted an autopsy of the victim Saturday but was having difficulty finding next-of-kin, as Wimmer had lived a transient lifestyle.
Ms. Ryan's criminal history includes a 2008 theft case in Fort Collins that involved providing false statements for prescribed drugs and theft under $500. In that case she pled guilty to possessing a gram or less of a Schedule II controlled substance and she was given a two-year deferred sentence.
In 2011 in Greeley she was convicted of motor-vehicle theft. She pled guilty in January 2012 and was sentenced to 60 days in jail with two years probation.
At last report Nicole Ryan was being held in lieu of $750,000 bond on charges of second-degree murder with a domestic violence enhancer. A woman who attended Ryan's bond hearing told the Coloradoan that Wimmer had threatened to leave Ms. Ryan during an alcohol-fueled argument before the fatal incident, prompting her to "attack" him.
---
Aurora police arrest woman after she stabs boyfriend to death
October 12, 2012 — Aurora police have arrested a woman on a second-degree murder charge after police say she stabbed her boyfriend to death at an Aurora townhome in the 11900 block of East Cornell Circle on October 2 nd .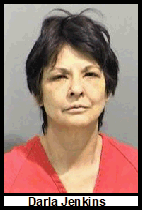 Tisihia Allen, 26, is being held in the Arapahoe County Jail on $1 million bond, according to jail records.
Police say Ms. Allen stabbed Darius Norris, 24. An Aurora police spokesman said Norris and Allen had been in a relationship.
[EJF comment: This is the kind of minimalist reporting we have come to expect about domestic violence murders committed by a female. Just imagine the headlines if Mr. Norris had stabbed Ms. Allen to death instead!]
---
Year 2013
Colorado Springs woman arrested for murder after her husband and mother's bodies found in mobile home
Abstracted from stories in the Colorado Springs Gazette
January 4, 2013 — A woman was arrested on suspicion of murder after two bodies were found in a mobile home on the eastern side of Colorado Springs.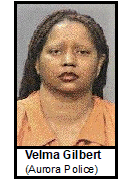 Donna Raylene Kaiser-Anderson, 57, was booked into the El Paso County Criminal Justice Center for first-degree murder and is being held without bond.
El Paso County Sheriff's Office deputies found the bodies of her husband, William R. Coffey, 52, and her mother, Dorothy I. "Dot" Thompson, 83, Friday afternoon in the mobile home on lot 524J of the Springs Mobile Home Park near Western Drive, east of Colorado Springs, where the three of them lived.
A neighbor called deputies about 1:30 PM when he discovered a bullet hole in the side of his home. Investigators determined that the bullet would have come from a neighboring home on J Street in the Springs Mobile Home Park at 1095 Western Drive.
When they entered that trailer sheriff deputies described a grisly scene where drag marks from the kitchen to the bedroom marked the trail of her husband, who she shot a total of 19 times after stopping to reload in the process. In the living room a pool of blood was covered by a black piece of plastic and a throw rug.
Deputies saw gunshot wounds on her husband's body, which lay at the foot of the bed in her mother's bedroom. Her mother was lying in the bed covered except for a lock of silver hair. There were no visible injuries on her mother and an autopsy later determined she had died from natural causes. They also believe her husband was killed a day or two prior to the investigation. And rather than report the shooting, after it happened Mrs. Kaiser-Anderson prepared a to-do list of things to buy at the grocery store. The list reportedly included air fresheners.
The couple apparently met in January 2012 and married a month later, just a year before she killed him.
Officials are confident that the one and only suspect is in custody. Arrest papers quoted Mrs. Kaiser-Anderson as saying, "He did something to my mother, I wasn't going to stand for it." At her trial she testified that she shot her husband 19 times in self defense after he flew into a rage over some pie crumbs. But even though she cried and broke down on the witness stand, the jury didn't buy her story.
On January 24, 2014, a jury found Donna Raylene Kaiser-Anderson guilty of first-degree murder in the death of her husband. She was sentenced to life in prison without the possibility of parole.
---
Two men turn up dead in Lamar woman's bed
Abstracted from entries in The Prowers Journal , 9News.com,
January 23, 2013 — Detectives with the Lamar Police Department filed charges of second degree murder and domestic violence against Marla D. Abling, age 47, of Lamar in reference to the death of Rory Alba, 45, also of Lamar.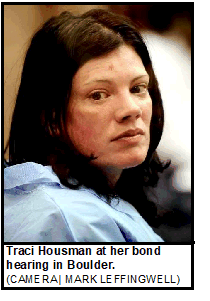 Ms. Abling was taken into custody after a 911 call to the 800 block of South 9th Street in Lamar where Rory Alba's body was found. He had been strangled with an electrical cord and his body was found in her bedroom. Investigators from the Lamar Police Department say it appeared he recently had sex.
On February 20, 2013, the charges against Marla Abling were upgraded to first degree murder with intent. The more severe charge followed the gathering of additional information that was presented by the Lamar Police Department. 15 th Judicial District Attorney, Jennifer Swanson, told The Prowers Journal that the facts gathered in the case resulted in the first degree murder charge with intent. The initial additional charge of domestic violence remains against Ms. Abling. Asked if the death penalty could be attached, Swanson said it probably won't factor into this case, but a sentence to life in prison is a distinct possibility. Bail of $150,000 was set for Marla Abling, who is being held in the Prowers County Jail.
In September during a six-day hearing Ms. Abling sought to have charges dismissed against her under the Make My Day law, C.R.S. 18-1-704.5. The defense used the "Make My Day" law to seek a dismissal of charges against her because she had a temporary civil protection order issued against Rory Alba as early as January 11, 2013.
District Attorney Swanson contended in her response before the court that Alba was not given notice of the temporary protection order hearing and was not present at the hearing to present evidence on his behalf following the issuance of the temporary order by Judge Larry Stutler on January 11, 2013. [EJF comment: Such protection orders are issued ex parte and there is no legal requirement that Rory Alba be given notice of the hearing. Perhaps what was meant it that the protection order was never served after it was issued?] The District Attorney also noted there was no evidence at the residence of forced entry and both Alba and Abling had been communicating and were seen together prior to his death.
The district attorney also presented evidence Rory Alba had been in the apartment for hours prior to his death because someone was eating in Abling's kitchen, Alba's brand of cigarettes were in the ashtray, and physical evidence indicated Alba recently had sex, presumably with Marla. Police also stated that Alba's keys were found on a hook by the door.
Therefore, Rory Alba was not an intruder and had not illegally entered into the residence on January 23 rd . Further, he was in the apartment with Ms. Abling's consent and permission for several hours prior to his death. Because of the invitation, there was no unlawful entry despite the existence of the temporary civil protection order. Evidence in the case also showed Marla Abling was planning Rory Alba's death and spoke of it the day before he was killed. Her invitation to him was part of a premeditated plan to murder him.
On October 23, 2013, Judge Stan Brinkley ruled that the facts presented by her defense team did not meet all of the four criteria of "Make my Day" statute and as a result the first degree murder charges and her bail bond of $150,000 remain in place. Judge Brinkley said that two of the issues or "prongs" were proved by the preponderance of the evidence presented by the defense in that an unlawful entry into a dwelling was made and the defendant, Marla Abling, used force against the person that actually made the unlawful entry into the building, Rory Alba.
However, Judge Brinkley stated that all four prongs of the "Make my Day" statute needed to be met and the motion and preponderance of the evidence was lacking on the third item which reads, "The defendant reasonably believed that such other person might use physical force, no matter how slight, against any occupant of the dwelling." T he ruling stated that because this test was not proven by a preponderance of the evidence and because Ms. Abling failed to meet her burden on all four prongs, the motion was denied.
On October 31, 2013, 9Wants to Know reported that 45-year-old Mike McGee had also died in Abling's bed in March 2011, two years prior to Rory Alba's murder. In that case Marla Abling kept McGee's decomposing body in her bed for nearly two days before reporting the death to police.
Lamar police reports provided the following timeline in Mike McGee's death:
Saturday: McGee and another man came over to Marla Abling's apartment to cook steak. She told police she thought McGee had gotten upset about something and left the apartment. She seemed confused about who was really dead in her bed, although she was pretty sure they had sex.
Sunday: Abling admitted she smelled something foul by the early morning hours. She does not say she did anything to check on the man. She does say she later cleaned her entire apartment.
Monday: Abling called her daughter to say the man in her bed had not woken up in 24 hours and he was sick. When police arrived around 4:30 PM they found McGee. It was clear he had been dead for a while because his body was cold. Officers find what appears to be needle marks in several places on his body and speculate he probably died of an overdose.
The autopsy revealed what appeared to be needle marks on Mike McGee's body. Blood tests showed a significant amount of cocaine, antihistamine, and a powerful morphine-based painkiller called Dilaudid. The medical examiner ruled McGee's death an accidental overdose.
In the McGee case, Abling was questioned but never arrested or charged. McGee's family naturally has lingering questions about what led up to his death, which was ruled an accidental death.
Rory Alba's brother Ron also contacted 9News and provided additional information about both his brother's death and another man associated with Marla Abling.
"Chip" Abling, Marla's former common-law husband also died an untimely death — a fatal shot on New Year's Day 1995 in Ohio. The sheriff and coroner there searched file rooms and found that Chip died of a self-inflicted gunshot wound. His death was ruled a suicide. And Marla Abling was not present when he died.
---
Colorado Springs woman throws baby to police and runs after committing murder
Abstracted from article in Colorado Springs Gazette
April 4, 2013 — When police spotted a bloody butcher knife on the kitchen counter of a southeastern Colorado Springs apartment, Ellyzabeth Joy Rainey, 19, held up her two-month-old baby.
"Take my baby," she said to police. "Because I am going to run."
Police say Ms. Rainey threw her baby and ran.
Police caught Ms. Rainey in the courtyard outside the apartment building and asked why she ran.
"Because I just murdered someone," she said, officers wrote in an arrest affidavit. Ms. Rainey was arrested Wednesday afternoon in the killing of her mother-in-law, 59-year-old Deborah Rainey.
Visiting from San Francisco, Deborah Rainey had been staying at her son Jason's apartment to help take care of his and Ellyzabeth's baby. The couple was estranged and planning to get divorced according to court papers (view entire affidavit).
Police went to the apartments at 1258 Sandalwood Drive in the Tanager Meadows complex to investigate a disturbance Wednesday. Officers said they wound up in Ms. Rainey's apartment after they heard a baby crying. Police say they accompanied her inside and saw the bloody butcher knife.
Ellyzabeth Rainey told police she had been hospitalized recently for psychiatric care and said "voices" told her Deborah Rainey was going to take everything away from her. Deborah had never liked her, Ellyzabeth Rainey told police, and she was sick of being pushed around. So "she killed her," court papers say.
Ellyzabeth Rainey told officers she threw boiling water on her mother-in-law to distract her, and then threw weights at her head. She then stabbed her multiple times and also poured bleach into her nose and mouth.
Deborah Rainey was dead when police found her. Officers say her wounds were consistent with Ellyzabeth Rainey's story. She also told police that she was diagnosed with bipolar disorder when she was 10-years old but doesn't take medication for the condition.
Ellyzabeth Rainey, also known as Ellyzabeth Joy Bochelen, has a record of misdemeanor domestic violence charges that dates back to at least October 2011 although her juvenile records are sealed. [Obviously draconian DV laws did nothing to deter this woman's violent behavior.]
---
Wife fatally stabs husband then herself in Littleton
Jefferson County Sheriff's Office
May 13, 2013 — Deputies responded to 7835 W. Ontario Place at 8;25 AM. on a report of a man lying in the front yard. The man, later identified as Michael Schreiber, 79, (DOB 02/03/34), was bleeding from the chest from a stab wound. A search of the residence discovered Michael's wife, Sandra Lee Schreiber, 69 (DOB 07/13/43), suffering from a stab wound as well.
It was quickly determined that the incident was contained within the residence, and occurred solely between Michael and Sandra. They were both transported to Littleton Hospital where Michael was pronounced dead a short time later.
Through the course of the investigation, it was determined that Sandra stabbed Michael, and that Sandra's wound was self-inflicted. The initial court date are pending her release from the hospital, at which time she will be booked into the Jefferson County jail for first degree murder.
---
Wife, daughter held in February killing of Widefield man
Abstracted from article by Tom Roeder, Colorado Springs Gazette
May 18, 2013 — The body of Miguel Barajas, 47, was found in his home in the 100 block of Judson Street February 13 th .
El Paso County sheriff's investigators arrested Barajas' daughter, Dawn Richburg, 33; his wife, Sandra Barajas, 52; and 34-year-old Tommy Wright, who was described as an acquaintance of the women.
The three are being held on suspicion of murder, conspiracy to commit murder and solicitation of murder, the sheriff's office said.
Authorities learned about the homicide when Barajas' daughter called the sheriff's department on February 13 th a little after 7 PM and said she found the door to the house open and suspected the home had been burglarized. She did not enter the house, she said.
Deputies who responded to her call found the body of her father inside the home.
Investigators who have been working on the case since the 911 call caught a break this week, said Jeff Kramer, sheriff's spokesman.
Kramer said detectives worked at a furious pace after evidence led them to three and arrested Richburg and Sandra Barajas early Saturday.
Wright was tracked down in Douglas County, where he was jailed in an unrelated matter.
Few details initially emerged about what led deputies to the three. Deputies also wouldn't say who pulled the trigger.
Prosecutors say Security-Widefield man victim of murder plot by family, not strangers
Abstracted from story by Lance Benzel, Colorado Springs Gazette
August 9, 2013 — After Miguel Barajas was found fatally shot in his Security-Widefield home last February, all signs pointed to a burglary gone bad, from the pry marks on his gun chest to a spray-painted taunt inside the garage: "You got jacked fool."
Barajas, a mechanic at a Mike Shaw auto dealership, was found dead February 13, 2013, in his bedroom at 118 Judson Street amid bullet-riddled walls and signs that someone had rummaged through the home. Missing were four rifles, two pistols, jewelry, prescription medications, and various other possessions, including Barajas' collection of Hot Wheels miniatures.
But according to El Paso County prosecutors, Miguel "Mike" Barajas, 47, was not slain by strangers, but by schemers under his own roof.
A 4 th Judicial District judge on Friday ordered a trio of defendants, including Barajas' wife and stepdaughter, held for trial on charges of first-degree murder. They're accused of taking equal shares in a drug-addled scheme to score an insurance pay-off.
Accused are Sandra Barajas, 52, the wife; Dawn Richburg, 33, the stepdaughter; and Tommy Wright, 34, an admitted methamphetamine user who ultimately broke the case wide open, agreeing to divulge details of the murder plot in exchange for perks not available in his Douglas County holding cell: a Mountain Dew and cigarettes.
Judge Jann P. DuBois ruled that prosecutors had enough evidence to support the charges — including Wright's videotaped statement; a taped phone call in which Sandra Barajas acknowledges Wright committed the killing and agrees to pay him; and Ms. Richburg's voluntary confession that she helped stage a break-in, knowing her stepfather would be slain.
Sandra and Miguel Barajas filed for Chapter 11 bankruptcy in 2011, federal bankruptcy records show.
Also under suspicion is another stepdaughter who lived with Barajas, El Paso County prosecutors confirmed. According to Wright's confession, which was shown in court, that woman is alleged to have repeatedly asked Wright to kill her stepfather, claiming that Barajas - who was responsible for doling out her prescription painkillers — forced her to perform sex acts for pills. But Tommy Wright said she was nearly "comatose" on drugs when the murder plot was hashed out by him, Richburg and Sandra Barajas.
Whether the other woman is charged depends on the ongoing investigation, lead prosecutor Reggie Short said. He declined to comment on the allegations of sex abuse. Relatives of Miguel Barajas bristled over the allegation after the hearing.
"How do you molest a 30-year-old?" asked a cousin, Natalie Barajas of Aurora. "It's B.S., and you can quote me on that."
Despite what looked like a burglary, El Paso County Sheriff's deputies quickly turned their focus to Barajas' closest relatives.
For starters, Dawn Richburg, who reported the break-in, repeatedly told authorities that shopping receipts would account for her whereabouts, sheriff's detective William Otto testified.
Phone records also showed a series of calls made to Ms. Richburg and Sandra Barajas from a disposable phone in the wake of Barajas' death. An investigation ultimately tied the phone to Tommy Wright.
The case was investigated in secret by an El Paso County grand jury, until Wright, already a suspect, decided to confess in mid-May.
Held in Douglas County on unrelated charges, Wright initially offered help in exchange for a range of concessions, including getting charges tossed for a friend and access to his Facebook account. He settled for a cola and cigarettes, detective James A. Vidmar testified.
The tape shows a relaxed Tommy Wright walking the detective through the crime.
Wright said he met Dawn Richburg and her sister by chance at a 7-Eleven in Colorado Springs in December. As they talked, the woman told him of alleged sex abuse by Barajas and asked if he knew anyone who could "take care of him," he said.
After visiting the family's home over a period of months, Wright said he agreed to carry out the killing, swayed by the experience of an ex-girlfriend's daughter who was abused.
On the night before the killing, Wright said he and Dawn Richburg, high on meth, plotted the details in the Barajas family basement, and that he made sure Sandra Barajas was on board with the plan, claiming that she spoke eagerly about an insurance windfall. After staging a burglary complete with gang tags, tossed rooms and broken windows, Wright said he told the women to pay a visit to a hospital in Colorado Springs — their alibi.
Wright said he waited in Barajas' bedroom for him to come home. Crouched with a .45 caliber pistol and a .30-06 hunting rifle, he fired both guns the moment the man passed the door, he said.
After staying to make sure Barajas was dead, the admitted triggerman then took off into the backyard, leaving the rifle in a neighbor's yard.
Ms. Richburg later told police that she pawned some of the stolen items and tossed Barajas' stolen guns into the woods on a drive toward Cripple Creek, authorities said. They haven't been recovered.
On February 21, 2014, Sandra Mariod Barajas, now age 53, was found guilty of conspiracy to commit first-degree murder and accessory to murder.
In August 2014 Dawn Richburg pled guilty to second-degree murder and was sentenced to 45 years in prison.
As reported by the Colorado Springs Gazette, in a "deal with the devil" 4 th Judicial District prosecutor Reggie Short arranged a plea bargain with the hit man Tommy Wright. In return Wright gave prosecutors and investigators enough information to charge Sandra Barajas, Mike Barajas' wife, and Dawn Richburg, his stepdaughter. Wright was sentenced to 40 years in prison for the cold-blooded murder-for-hire of Miguel "Mike" Barajas, the maximum allowed under the terms of his plea bargain. This sentence will be served concurrent to a 46-year prison sentence for crimes committed in Douglas County, including assaulting a peace officer, burglary, and criminal mischief.
---
Steamboat Springs woman kills her son in order to harm husband
Abstracted from stories in Steamboat Today
Arrest warrant alleges premeditated plan by Lisa Marie Lesyshen to kill her only child
May 29, 2013 — Court records filed by the Routt County District Attorney's Office describe a premeditated plan by Lisa Marie Lesyshen, 45, to kill her 9-year-old son, Asher, as part of an effort to harm her husband. The couple was in the process of separating and were living in separate rooms in their Oak Creek home that overlooks Stagecoach Reservoir.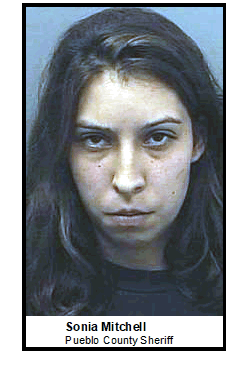 Michael Kirlan, Lesyshen's husband, told investigators he awoke early Wednesday morning to the sound of gunshots. He ran upstairs and saw Lesyshen coming out of Asher's room. Michael said he went into Asher's room and discovered that the boy had been shot multiple times. According to the arrest warrant, he yelled, "Why would you do something like this?" to which Lesyshen replied, "To hurt you."
He carried his son to a rug by the home's entrance and then left the home out of fear Lesyshen was going to kill him. He said Asher has stopped breathing at that point.
Kirlan told police he then heard two more gunshots coming from the loft area and assumed Lesyshen had shot herself. Investigators found a note in Asher's room that was signed "Lisa & Asher" and appears to have been written by Lesyshen and directed to Kirlan.
Her attempt at suicide failed and police and Routt County sheriff deputies found her slumped over beside the bed in the master bedroom on the upper level of the home. Investigators found three shell casings where she had been lying.
Lesyshen told investigators she shot Asher according to the arrest warrant. Lesyshen was charged with first-degree murder, child abuse leading to death, domestic violence, and two crimes of violence.
According to the arrest warrant, Lesyshen bought a Smith & Wesson .22-caliber revolver from a Steamboat pawn shop two-days before after passing a background check. A shop employee told investigators Lesyshen said she wanted the gun for protection because her husband was out of town. The employee also said it appeared Lesyshen knew nothing about guns. The employee showed her how to unload the gun and told her she needed to take it to a shooting range to practice.
One of Lesyshen's co-workers at Bud Werner Memorial Library told investigators Lesyshen asked the day before the murder where she could buy .22-caliber ammunition. Lesyshen was referred to a Steamboat gun shop where she purchased ammunition that day.
Asher Lesyshen-Kirlan was a third-grader at Soda Creek Elementary School in Steamboat Springs.
Admits guilt
Abstracted from story by Jesse Paul: 303-954-1733, The Denver Post
August 18, 2014 — Lisa Lesyshen, 47, broke down into tears, held her mouth and answered the judge through sobs while admitting to shooting and killing her son, Asher Lesyshen-Kirlan, before shooting herself at her home near Steamboat Springs in May 2013.
"You understand that if the plea goes through today, there will never be a trial in this case?" Judge Michael O'Hara asked.
Lisa Lesyshen, who is paralyzed and in a wheelchair from her attempted suicide, answered, "Yes."
She faced several charges, including first-degree murder, child abuse resulting in death and domestic violence. The judge accepted a plea of second-degree murder and 40 years in prison. She will be credited with time served.
Mrs. Lesyshen declined to make a statement before the court.
Lisa Lesyshen entered a plea of not guilty by reason of insanity earlier this year, court records show. Monday's guilty plea vacates that argument. Lesyshen's husband, Michael Kirlan, the boy's father, was consulted and agreed upon the sentence.
---
Colorado Springs woman murders man in apartment and is sentenced to just six years in prison
Abstracted from story in the Colorado Springs Gazette
July 9, 2013 — Andrew Aguilar, 24, was found shot to death at 5:15 AM in an apartment at 231 University Drive. An arrest warrant naming Monica Marilyn Mayes, 28, as the suspect in Aguilar's murder was issued by police August 16 th stating she was considered armed and dangerous.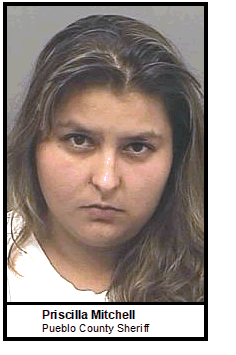 Monica Mayes was arrested August 22 nd and booked into the El Paso County jail on suspicion of second-degree murder in connection with the murder of Andrew Aguilar. She was taken into custody at 9 AM at the Buffalo Lodge near Manitou Springs, There was no information detailing what led police to Mayes' whereabouts. She is being held on a $10,000 bond. [EJF comment: It is difficult to imagine a man wanted for murder and considered armed and dangerous having bail set at just $10,000.]
Monica Mayes pled guilty to manslaughter on July 9, 2014, and was sentenced to just 6 years in jail.
---
Wheat Ridge woman goes missing, her roommate is arrested for her murder
Abstracted from stories in The Denver Post and 7News Denver
July 15, 2013 — Detectives with the Wheat Ridge Police Department and investigators with the Park County Sheriff's Office arrested 54-year-old Melissa Miller of Lakewood for the February murder of Wheat Ridge resident Leann "Annie" Meyer.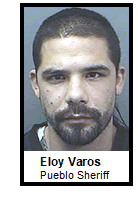 Melissa Miller was held at the Park County Detention Facility. She is charged with second-degree murder in her roommate's death. A cash bond of $50,000 was set.
Annie Meyer, 51, was last heard from February 10 th during a phone conversation with her mother. Authorities searched Ms. Meyer's home multiple times after she was reported missing by her coworkers on February 27 th . There were no signs of a struggle or foul play at her home in the 4700 block of Newland Street in Wheat Ridge.
Ms. Meyer's 1995 silver Toyota pickup was recovered from a parking lot near West 72 nd Avenue and Sheridan Boulevard on March 13 th , and her other vehicle, a 2009 Toyota RAV4, was recovered days later on the 3700 block of Marshall Street.
On July 4, human remains were discovered near a cabin in Park County near Bailey. After a thorough investigation by both Wheat Ridge police and Park County investigators, it was determined that the remains found were those of Leann Meyer.
Melissa Miller was living in Annie Meyer's basement when Meyer disappeared and family and friends state that Annie was supporting Melissa. Melissa was the last person to see Annie Meyer alive but did not cooperate with investigators, invoking her right to remain silent. She did tell some of Annie Meyer's friends in a secretly-recorded video that she had dropped Ms. Meyer off for a dinner appointment with another woman. Miller said Annie Meyer had a bloody nose, but didn't explain why.
During an advisement hearing, Wheat Ridge police Officer Mark Slavsky said Miller is unemployed and has not filed tax returns recently. Officer Slavksy said Ms. Miller has been living with her parents in Lakewood since Meyer disappeared and sleeping on a couch.
A previous roommate of Melissa also turned up dead
CBS4 has learned a woman accused of killing her roommate had another roommate who sued her in 2003 and was later found dead. Her previous roommate's death was declared a suicide, but now her family thinks Miller may be responsible.
According to court documents obtained by CBS4, Stephanie Phye filed a lawsuit against Melissa Miller. Court documents obtained by the station show Ms. Phye filed a lawsuit against Melissa Miller in 2003 accusing her of stealing $32,000. Just a few weeks after the lawsuit was filed Stephanie Phye was found dead in her Denver apartment in an apparent suicide.
According to the station, members of Phye's family say Ms. Miller's controlling relationship with Stephanie, and the theft of her money ultimately led her to commit suicide. Because of Phye's death, the lawsuit was dropped and Miller never returned the money to Phye's family, the station reports.
No criminal charges were filed at the time but police are now looking into the case to determine whether Ms. Miller forged checks and stole money from Ms. Phye.
After Melissa's arrest another former girlfriend was interviewed by police. That woman had lived with Ms. Miller in 2001 and reported that Melissa had stolen and extorted about $10,000 from her by threatening to expose her lesbian lifestyle.
Pleads guilty
On November 27, 2013, nine months after LeAnn "Annie" Meyer disappeared from her Wheat Ridge home, her roommate, Melissa Miller, pled guilty to second-degree murder in Park County court.
The plea deal stipulates a 20-year sentence plus five years of mandatory parole for Melissa Miller. She also agreed to pay restitution to Meyer's family and friends.
---
73-year-old Lakewood woman beats her husband of 53 years to death with a hammer
Abstracted from news release by First Judicial District Attorney
August 28, 2013 — Lakewood police were called to 10579 W. Warren Drive where they found Wally Weigum, 83, on the floor bleeding profusely, apparently having been beaten about the head and face. Wally was seriously injured and transported to the hospital where he died of his injuries later that day.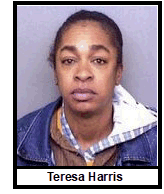 Carol Joyce Weigum, 73, told police that she had hit Wally in the head with a hammer. Evidence showed that she bludgeoned him repeatedly, at least 34 times, with two hammers. One of which was a sledge hammer which she hid under the buffet before police arrived. The other hammer was in the sink where it appeared that Mrs. Weigum was trying to wash off the blood.
Mrs. Weigum reported to police that she had thought about killing him for some time and on the day of the murder she had been thinking about it for about an hour. She described to police that she wanted to get rid of him and that she was trying to kill him.
On November 25, 2014, following a twelve-day trial, a Jefferson County jury found Carol Weigum guilty of the murder of her 83-year-old husband of 53 years, Wally Weigum. Mrs. Weigum had pled not guilty by reason of insanity but the jury rejected that defense in finding her guilty.
The jury returned a guilty verdict of first degree murder (F1) and tampering with physical evidence (F5). On December 4, 2014, Carol Joyce Weigum was sentenced to life plus 18 months in prison.
---
Daughter stabs her mother 151 times and then beats her with baseball bat in Aurora
Abstracted from story at 7News Denver
August 28, 2013 — Carrying a knife and baseball bat Isabella Guzman, 18, went into the bathroom where her mother, Yun Mi Hoy, was taking a shower. After locking the door, Isabella then proceeded to stab her mother 151 times in the face, neck, arms, and torso. and then beat her with the baseball bat.
According to court documents Isabella had a contentious relationship with her mother. Ms. Guzman had emailed her mother saying "you will pay" and had spit in her face the day before the murder.
Yun-Mi Hoy had been concerned enough with the teen's threatening behavior to call police at 5:02 PM on the day of the attack. Aurora police officers then came to their house on a report of a family dispute. Officers said they found no hostility or rage at the house and left after warning Ms. Guzman that her mother could kick her out of the house for her behavior.
According to her stepfather, Ryan Hoy, that seemed to calm Isabella down and she stayed in her room most of the day, Then at 10:11 PM the stepfather called 911 to report that the teen was beating his wife in a locked bathroom.
The stepfather later told police he heard a thump. He ran upstairs and saw blood oozing out from under the bathroom door. He ran downstairs, called 911, and while on the phone with the dispatcher, he saw Ms. Guzman leaving the bathroom with a knife in her hand, staring straight ahead and not saying a word.
Hoy found his wife naked, lying next to a baseball bat, surrounded by blood. He told the 911 operator, "Oh my God, I think my wife is dead."
After the killing, Ms. Guzman fled the home. She went to a woman's restroom at a nearby H Mart, washed her hair in the sink and changed her clothes. They say she told employees that she had been raped in Denver and asked them not to call police, because they would send her back home and she was in fear of her father.
When police tracked Guzman down the next day, she told them they had the wrong person. She said she was Samantha Gonzales from Cincinnati, Ohio. Police held up her ID card, but the teen said, "It looks like me, but it's not." Officers recovered a blood-covered knife in the lower level of the parking garage where they took Guzman into custody.
Isabella Guzman was then arrested and charged with first-degree murder for the stabbing and beating death of her mother. Defense attorneys entered a plea on not guilty by reason of insanity. She was then evaluated at the state mental hospital in Pueblo.
At a hearing on June 26, 2014, Dr. Richard Pounds testified that Ms. Guzman was diagnosed with paranoid schizophrenia. "There were obvious signs of hallucinating," Pounds said. "She was staring into space, having conversations with people who were not present, and she was laughing at herself." Dr. Pounds stated that Isabella Guzman responded to treatment.
After finding probable cause that Isabella Guzman committed first-degree murder, Arapahoe County Judge Elizabeth Weishauple on Thursday accepted the teenager's plea of not guilty by reason of insanity.
As a result, Isabella Guzman will not go to prison, but instead will be sent for an indeterminate amount of time to the State Hospital in Pueblo for treatment.
---
Cortez woman stabs man with kitchen knife
Abstracted from articles in the Denver Post and other news articles
September 19, 2013 — Cortez police arrested 38-year-old Valerie Espinoza in connection with a stabbing death earlier that morning. Ms. Espinoza was charged with murder after authorities say she stabbed 62-year-old Charles Chavez to death in his home with a kitchen knife.
Court records say Chavez was stabbed seven times in his upper body during the early-morning attack. A roommate who discovered him lying on a bed "gasping for air" says he recovered a bloody butcher knife from Ms. Espinoza before she left the scene.
A Montezuma County grand jury indicted Valerie Espinoza on second-degree murder charges in October 2013. At her arraignment in February 2014, she pled not guilty by reason of insanity. Throughout those proceedings, the defendant repeatedly smiled, frowned, scowled, sobbed, and even snarled — her emotions seeming to change moment to moment.
As a result of pleading not guilty by reason of insanity, the defendant waived her right to confidentiality, meaning mental health officials could testify as to anything relayed during her evaluation.
During a status conference on March 20, 2014, District Court Judge Todd Plewe suspended all criminal proceedings in the case pending the results of an ongoing competency evaluation at the Colorado Mental Health Institute in Pueblo.
Following the evaluation a state psychologist diagnosed Ms. Espinoza with a substance-induced psychotic disorder related to years of methamphetamine use. Her psychotic symptoms reportedly dissipated after she was prescribed anti-psychotic, mood-stabilizing medications.
State mental-health officials then declared that Ms. Espinoza was legally sane to stand trial. But District Attorney Will Furse and defense attorneys relied on a defense-paid expert to reach a deal to have the court rule she was insane at the time of the murder and have her committed.
Judge Plewe said mental-health officials in Pueblo ultimately would decide if and when Valerie Espinoza would be released. He said the court could impose conditions on her release but that he would "sign off" on the doctor's orders.
In a two-page ruling Judge Plewe said Ms. Espinoza likely would remain in custody but she could be released. The ruling stunned family members who strongly objected to the court's findings.
District Attorney Furse read a letter to the court from relatives rebuking the court's decision Thursday. After reading the letter, Furse indicated remorse, stating, "I personally apologize to the family for leaving them without a sense of justice."
---
Disabled Army veteran shoots her mother in the back
Abstracted from story by Michael Roberts, Westword, and other news sources
December 12, 2013 — Traci Cunningham, 28, of Aurora was formally charged with murder in the death of her adoptive mother, Penelope, in Eagle County. But while there seems little doubt that she pulled the trigger, the circumstances of the case practically guarantee an unusual defense.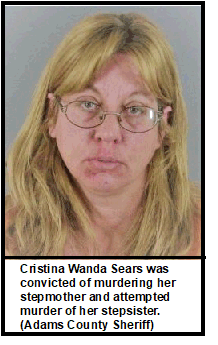 According to her arrest affidavit, Traci says she can't remember firing the fatal shot — but she does recall stumbling upon a gun while searching for some beef jerky.
An arrest affidavit maintains that the pair were en route to Grand Junction over the Thanksgiving holiday for a hiking-and-photo-taking trip. But on November 28, as they headed up Gypsum Creek Road, near the town of Gypsum in Eagle County, an argument took place that was apparently serious enough for Penelope to get out of their car and start walking.
The affidavit's narrative maintains that Traci got out of the vehicle, too, then headed back to it in search of some beef jerky. But instead of finding a snack, she reportedly "encountered" a Springfield XDM 9-millimeter handgun.
The gun had been packed by Penelope, Traci told investigators.
At that point, Traci apparently picked up the gun, but as she began walking up the road, she's quoted as saying that "everything goes black" — and when the darkness lifted, she saw Penelope on the ground, mortally wounded, having been shot five times in various parts of her body, including her back.
Traci said she checked her mom's pulse and then her cell phone, which wasn't getting a signal in the remote area, then ran back to the car and drove back to Aurora, all the while pretending that what had happened was "a bad dream."
The body was discovered the following morning, and it didn't take long for authorities to zero in on Traci as the most likely suspect. She wasn't around at her home in Aurora, but law enforcers who searched the place did locate some ammo and an empty gun case. After that, they pinged Traci's cell phone, which led them to a bagel shop in Lakewood, where representatives of that town's police department brought her in for questioning. Her arrest for the slaying followed shortly thereafter.
The Denver Post noted that Traci Cunningham badly injured one of her legs while she was in boot camp and received a medical discharge from the Army after interviewing Gary Lesmann, a neighbor.
The leg was painful, and she took medication for the pain, Lesmann said. "She would always joke that she would rather have the leg cut off, it was so painful," Lesmann said.
Penelope Cunningham was a former nun turned elementary school social studies teacher at Maxwell Elementary School. She was sixty when she was killed. Prior to that, she and Traci lived together in the 12000 block of East Pacific Circle in Aurora. The 28-year-old Traci was adopted by Penelope fourteen years ago, when she was in her middle teens.
Traci Cunningham is in the Eagle County Jail, with a $1 million bond. The charges she faces include two crimes of violence counts, evidence tampering, and both first-degree murder and first-degree murder with malice, both of which call for a mandatory life sentence, but could also make her eligible for the death penalty.
As of April 9, 2015, her trial was once again postponed and moved out of Eagle County due to difficulties seating a jury according to the Vail Daily.
---
Year 2014
---
Iowa woman flees Colorado Springs child protection services and murders man in the process
Abstracted from a number of news sources
Grant Michael Frazier, 61, went missing February 16, 2014, under suspicious circumstances. Frazier, according to police, was last seen with a woman 40 years younger than him, 21-year-old Bionca Rogers. She was considered a person of interest in the investigation from the beginning. The pair were thought to be in Frazier's white 2009 Mitsubishi Galant.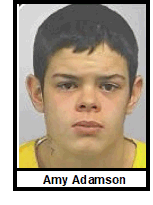 Frazier had been missing for several days when his body was discovered in the trunk of his car at The Courtyard apartment complex in Newton, Iowa, about 35 miles east of Des Moines. According to the autopsy report, Frazier was stabbed several times. One stab wound severed a major artery and punctured his heart. Additionally several ribs were broken, his larynx crushed, and his jaw shattered. The damage to Frazier's body was so severe that the coroner in Iowa was not able to determine the exact cause of death. However, he concluded that the stab wounds and blunt force trauma combined had killed the man.
After discovery of the body Bionca Rogers turned herself into Cedar Rapids police in Linn County. A warrant for her arrest for first-degree murder was obtained by Colorado Springs Police. She also had an unrelated warrant from February 15 th in El Paso County, Colorado, for carrying a concealed weapon and child abuse.
Initially Ms. Rogers refused extradition at a hearing in Iowa's Linn County District Court. First Assistant Linn County Attorney Nick Maybanks alerted Colorado authorities and they obtained a governor's warrant to bring her back to Colorado. Ms. Rogers was held without bond until Linn County received the warrant. Another brief hearing was held to serve Bionca Rogers with the warrant to preserve her due process rights, after which she was extradited to Colorado Springs.
At a preliminary hearing in July, the victim's son, Michael Frazier, 21, told the court that he came home to find Bionca Rogers and her 4-year-old daughter at the apartment he shared with his father. He said he had never met Ms. Rogers and he did not know how his father was involved with her, but that their demeanor was friendly. Later that night, about 10:45 PM, he testified Bionca Rogers and his father left the apartment without notice, leaving the man's wallet and belongings behind.
When his father did not return home the next morning he tried to call. Instead he received a text message that read: "This hunny is extraordinary...I will be back tomorrow, have a good time son," according to testimony from Colorado Springs police Detective Donald Chagnon, the lead investigator in the case. Michael never heard from his father again.
Bionca Rogers has an extensive criminal history in Johnson County, Iowa, including a juvenile record, and then as an adult for disorderly conduct, interference with officials acts, operating a motor vehicle while intoxicated (OWI), and assault charges, according to Iowa courts online.
Iowa woman will face trial in slaying of Colorado Springs man
Abstracted from story by Andrea Sinclair, Colorado Springs Gazette
July 22, 2014 — Fourth Judicial District Court Judge Marla Prudek found probable cause to charge an Iowa woman with the first-degree murder of a Colorado Springs man whose body was found stuffed in the trunk of his abandoned car in Iowa after he was reported missing.
Bionca Charmaine Rogers, 21, was denied bond by Judge Prudek, who admitted the case against Ms. Rogers was mainly circumstantial, but said the prosecution had gathered enough evidence to charge her with first-degree murder, robbery, and tampering with physical evidence.
The prosecution described a scenario in which Ms. Rogers, fearing that the Department of Human Services in El Paso County would try to take her daughter away as a result of a previous concealed weapon and child abuse case, befriended Grant Michael Frazier to use his vehicle to get back to Iowa and turn custody of the child over to her mother.
According to the prosecution, Bionca Rogers had been living in the same apartment complex as the victim since January, likely developing a relationship as neighbors.
Defense counsel argued that detectives had not been able to establish a time of death or the location where the murder had taken place and that the victim's body found in the trunk of the car did not directly implicate Ms. Rogers. Defense attorney Nathan Ojanen also called into question the credibility of a witness who approached Colorado Springs police after news of the victim's disappearance had been reported in local media.
Judge Prudek sided with the prosecution, saying that Bionca Rogers had driven the victim's vehicle from Colorado Springs to Iowa City and that the alleged murder had likely occurred in El Paso County. The judge further agreed that a previous incident in which Ms. Rogers had stabbed her father during an argument in a manner similar to the wounds found on Grant Michael Frazier's body showed a pattern of violent behavior.
Trial date has not been set and Ms. Rogers is being held without bond in the El Paso County Criminal Justice Center.
---
Idaho Springs mom shakes her baby to death then tries to hire hit man to kill her boyfriend
Abstracted from story by Jesse Paul, The Denver Post and other sources
This story begins on May 3, 2014, when officials state that Haley Stanfield, 20, shook her 15-month-old son at her Idaho Springs home. Then three days later she called emergency responders to report the child was choking. The infant later died.
She then attempted to hire a hit man to kill her boyfriend, Joshua Olsen. But the man she tried to hire went to police. The would-be hitman told authorities that Ms. Stanfield contacted him several times and supplied with a map of how to get to the victim's home as well as a diagram of the residence's interior.
Haley Stanfield was then arrested on June 6, 2014, and charged with solicitation of first degree murder-after deliberation.
Both Ms. Stanfield and the boyfriend she was attempting to have murdered were under investigation at the time on suspicion of child abuse resulting in death. In February 2015 they were both indicted on this charge in Clear Creek County.
"After the shaking incident, neither Stanfield nor her boyfriend...despite both observing obvious signs of the child's medical distress, sought medical care for the infant for three days during the child's unresponsiveness, before summoning help," the DA's office said in a news release.
Ms. Stanfield said that when she shook the infant boy his head went "completely back and forth." She claimed she did so because he was choking on a penny, according to the indictment. Court papers indicate Olsen watched Ms. Stanfield shake her son.
A doctor later told investigators the infant's injuries, which included broken ribs, were "not consistent with resuscitation or choking," the indictment says.
The infant was taken off life support on May 13, 2014.
The Denver Post identified Victor Borchik as the father of the dead child, Logan Bruce Borchik.
If convicted in the infant's death, Haley Stanfield faces 48 years in prison. As an accomplice Joshua Olsen faces up to 32 years.
---
Teenage couple kill grandparents for the money in Sterling
Abstracted from stories in Westword , 7News Denver
May 29, 2014 — Charles Severance, 70, was found at 409 South Third Avenue after his grandson, Brendan Johnson, 19, called to report a medical emergency. Mr. Severance was dead when police arrived and had apparently been dead for at least a week. An autopsy performed on Charles found no evidence of injury or trauma.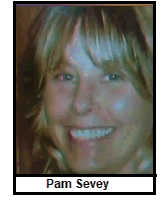 Charles' wife, Shirley Severance, also 70, was missing.
In a subsequent interview, Johnson reportedly maintained that Charles had given him a couple of checks adding up to $4,500, as well as permission to use his 2009 Chevy truck. He apparently used the money and vehicle to attend a concert in Denver during the days leading up to the discovery of his grandfather's body, presumably with his girlfriend Cassandra Reib, 18.
In the circumstances police began an investigation and from the start Brendan Johnson was considered to be a person of interest and subjected him to repeated interviews. Investigators also separately interviewed his girlfriend, Cassandra Reib. These interviews uncovered a gruesome murder plot by the two.
The murder plot reportedly came together in early May, with the couple's goal focusing on Johnson collecting his inheritance early. According to a police affidavit on May 20, 2014, Johnson and Ms. Rieb entered the Severances' home, with him assigned to smother Charles and her tasked with doing the same to Shirley. But things didn't go as planned.
The document says Charles struggled so much that Johnson eventually had to choke him to death — although the seventy-year-old may have suffered a fatal heart attack while fighting for his life. And Shirley was even less cooperative. She apparently tried to run away, and when she couldn't escape, she pled with the teens not to kill her and even offered them money to go away.
They didn't. Johnson reportedly allowed her to get some water — but while she was drinking he tried to cut her throat. Instead, he slashed her jaw, prompting Shirley to try fleeing again. She failed to get free, however, and Johnson is accused of repeatedly stabbing her as she pled for her life.
Finally, Johnson strangled Shirley with a string, the affidavit says. Investigators believe that's what finally killed her.
The teens then took the couple's bodies to a bedroom and left them there until the next day, police say. After the cleanup at the murder site was complete, they used the truck to drive Shirley's body to Prewitt Reservoir, a short drive from Sterling. There, they're accused of dousing it with gas and setting it ablaze — and while it burned, they tried to hack off an arm and a leg.
The body was initially buried in a reservoir fire pit. But they apparently didn't feel it was secure enough there, so they returned on May 28 th , dug it up and took it to a remote location in Nebraska before returning home. Johnson alerted police to Charles's death the next day.
Brendan Johnson and Cassandra Rieb were then arrested and charged with two counts apiece of first-degree murder, aggravated robbery, and theft. In addition, Johnson faces two forgery charges.
Cassandra Rieb was a cashier at Walmart. Like Rieb, Johnson, too, listed himself as a Walmart employee.
Guilty pleas lead to life in prison for Brendan Johnson and 80 years for Cassandra Rieb
Cassandra Rieb's boyfriend and co-defendant, Brendan Johnson was sentenced to life in prison without the possibility of parole on April 27, 2015, after pleading guilty to first-degree murder of Shirley Severance, in exchange for having 13 other charges dropped and the withdrawal of intent to seek death penalty.
District Attorney Brittny Lewton explained that in the beginning, she opted to keep the two cases equally situated, and that she "firmly believes" Johnson would have faced the death penalty if he had gone to trial. Lewton said her primary focus was getting the stiffest penalty she could for Brendan Johnson. After his case was done, she turned her attention to Rieb's case and evaluated her individually.
Ms. Rieb's clean background was one of the factors Lewton mentioned when explaining why and how she differentiated Ms. Rieb's case from Johnson's. She noted that Johnson had previous contact with law enforcement, including serving time for a third minor in possession charge.
A status conference on May 1, 2015, in the murder trial of Cassandra Rieb turned into a plea agreement and sentencing instead. The Sterling native pled guilty to two felony counts that carry a sentence of 80 years in prison.
District Attorney Lewton told the court that the evidence showed that Cassandra Rieb was not the one to inflict the final blow for either victim, even though she tried. Lewton said the idea for the crime originated with Johnson; although Facebook and text messages show that Ms. Rieb enjoyed discussing the idea, Lewton said how serious Rieb was about the plot could be argued. And because Johnson was the victims' grandson, he was the one who might have gained from their deaths. "He committed the most serious of moral sins" by killing his own family members, Lewton said, noting Ms. Rieb did not have any direct connection with the Severances.
Lewton said Ms. Rieb participated in everything that Johnson did during the commission of the crime, and noted that both defendants, in the end, cooperated with law enforcement, even agreeing to direct them to the remains of Shirley Severance. She said that Cassandra Rieb "must be punished for these terrible murders, " and while there are differences in the two cases' outcomes, Lewton said that with the number of years Rieb will serve, her sentence is "virtually the same" as Johnson's.
In accepting the plea agreement, Judge Charles Hobbs spoke about the tragedy at the heart of the case: the deaths of the two victims. While many others have suffered from the crime, he said it would be "a disservice" to the couple if the loss of their lives was not the central focus of his decision.
After admitting to second-degree murder and first-degree assault with a deadly weapon on an at-risk victim for the death of 70-year-old Shirley Severance, Ms. Rieb was sentenced to consecutive terms of 48 years and 32 years, respectively, followed by 5-years mandatory parole. In exchange, the 13 original counts were dropped, along with a pending case on a contraband charge she received while in jail.
Before the hearing ended, Judge Hobbs set deadlines for filings on restitution, and also granted Ms. Rieb 333 days credit for time served since her arrest.
Lewton said after the hearing that in any case with co-defendants, when one reaches a plea agreement it has an impact on the other case. She believes that the death penalty filing was appropriate at the time, but said she does have to consider the resources required in a death penalty case, including the costs of the appeals process and the impact on jurors. "The facts of the case were always in our favor," she said, but she doesn't know how much impact her intent to seek the death penalty had on the defendants' decision to take a plea agreement.
Lewton noted that as crimes of violence the convictions carry a statutory mandate that Ms. Rieb serve at least 75% of her sentence. However, she added, the Department of Corrections may not honor that mandate. Regardless, Lewton said Cassandra will probably serve at least 65% of her 80-year sentence, and should she be granted parole, she will be "very elderly" when she leaves prison.
---
Murder of Colorado Springs man stemmed from dispute over dope, ring and $10
Abstracted from story by Lisa Walton, Colorado Springs Gazette
June 27, 2014 — The murder of a 20-year-old Colorado Springs man who was found floating in Fountain Creek in Pueblo County on May 28 stemmed from a dispute over a stolen ring, a bag of dope and $10, according to court documents.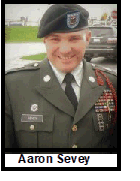 19-year-old Jessy Jo Barnes, admitted to shooting Daniel Cressey twice inside her bedroom in a Security-Widefield home that she shared with 48-year-old Howard Box, court documents said. Box is suspected of helping her move and dump the body. He was arrested in Arizona on June 13.
According to court documents, on the night of the shooting Ms. Barnes told detectives that she had brought Cressey over to spend the night with her. When Box came home, however, Cressey became afraid and upset because of an earlier fight the two had been involved in. That fight was related to the stolen items.
According to court documents, Cressey's behavior prompted Ms. Barnes to grab and load a gun that was sitting on night stand.
In an interview with an El Paso County Sheriff's detective on June 11, Ms. Barnes admitted to shooting Cressey twice in the chest.
She told detectives that she shot him once and that he had picked up TV stand to shield himself from another bullet, but he fell to the floor. Jessy Jo Barnes said she then shot him once more in the chest.
She also told detectives she and Box had wrapped his body in two plastic bags before loading it into the back of her SUV to dump it in Fountain Creek.
---
Westminster woman runs over, kills husband in fight, later tells cops she needed 'the last word'
Abstracted from stories by Phillip Caulfield, New York Daily News, and Michael Roberts, Westword
August 14, 2014 — A Westminster woman rammed her husband with a car and killed him, later sneering to police that she needed to have the "last word" in the confrontation, police said.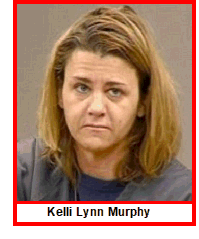 Nancy Jo Arias, 38, was charged with murder Wednesday for running over Phillip Lobato, 38, during a fight early Monday that began in their car in the parking lot of Hill Top Liquor, 2735 West 72 nd Avenue, when an argument erupted.
The pair were apparently arguing about Lobato's alleged infidelity at about 12:30 AM. when she claims he lashed out and punched her in the face three times. She told police he then got out of the car and continued hitting her through the open driver's side window.
Nancy Arias then threatened to hit Lobato with the car. She claims he taunted her and said she wouldn't do it. At that point she gunned the engine and ran over her husband. He was pronounced dead at a local hospital a short time later.
When police arrived at the scene, Ms. Arias, who smelled like booze, told them, "You might as well take me now. I ran him over."
Later, during questioning, she told police she snapped "in the heat of the moment." In an affidavit quote with a verb custom-fitted for prosecutors she stated: "I contemplated and then I hit him." She added: "I'm one of those persons who get the last word."
Ms. Arias was charged with first-degree murder and vehicular homicide. She was being held at an Adams County jail on unspecified bond.
Nancy Arias and Phillip Lobato both had criminal records: She'd racked up two previous assault charges, while he'd spent time in prison thanks to a lengthy rap sheet marked by kidnapping and aggravated assault. However, the couple had reportedly been together since they were both fourteen.
---
| EJF Home | Join the EJF | Comments? | Get EJF newsletter | Newsletters |
| DV Home | Abstract | Contents | Authors and Site Map | Tables | Index | Bibliography |
| Chapter 13 — Women Who Have Killed Their Partners In Colorado |
| Next — Female Domestic Violence Killings In Colorado - 2016-Present |
| Back — Female Domestic Violence Killings In Colorado - 2006-2010 |
---
This site is supported and maintained by the Equal Justice Foundation .